Art Deco Compendium Collection USB Key
Art Deco Compendium Collection USB Key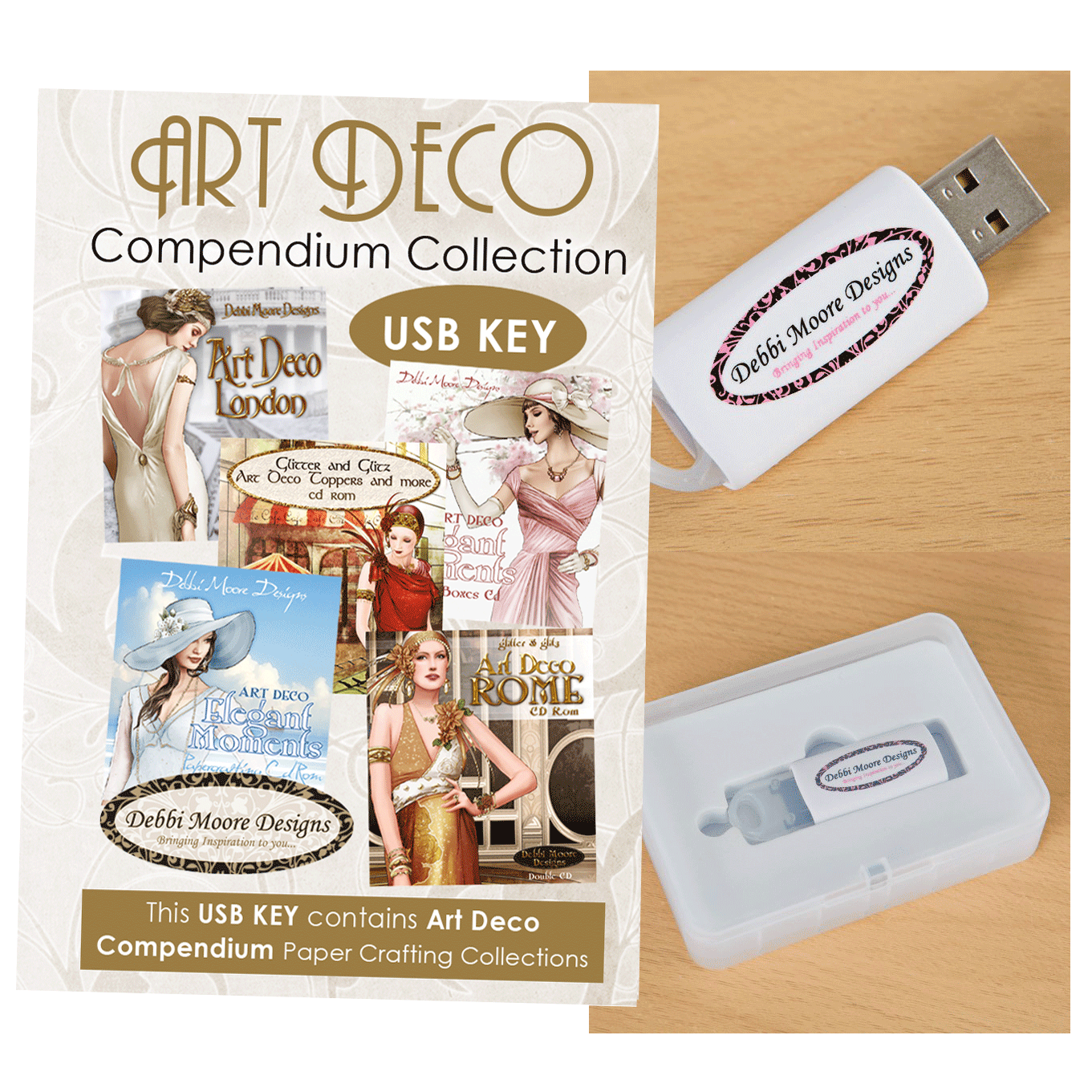 Art Deco Collections
If you have a computer or a laptop that doesn't contain a cd drive then this will no longer stop you from using the crafting CD Roms! Debbi Moore Designs has recently launched Crafting USB Keys containing some of your favourite paper crafting volumes. Simply plug the USB Key into your computer and start crafting...the hard part is deciding which elements to print first!
This USB key contains:Art Deco London, Art Deco Toppers and More, Art Deco Rome, Art Deco Elegant Moments and Art Deco Elegant Moments Gift and boxes.
This easy to use USB Key contains 5 different Art Deco Collections, with over 5000 printable elements that you can print out over and over again. The Art Deco Collection contains design sheets, papers, decoupage, inserts, envelopes, card fronts, embellishments, tags, sentiments, toppers, bags, boxes and much more. The collections also contain a verse writer option, which will enable you to input your own text and personalise your projects.
Minimum System Requirements for USB:
PC running Windows XP/Vista/Windows 7/8/10
Mac or Linux
Adobe Acrobat Reader 10
Availability:
Out Of Stock