Beacons 3 in 1 Advanced Craft Glue
Beacons 3 in 1 Advanced Craft Glue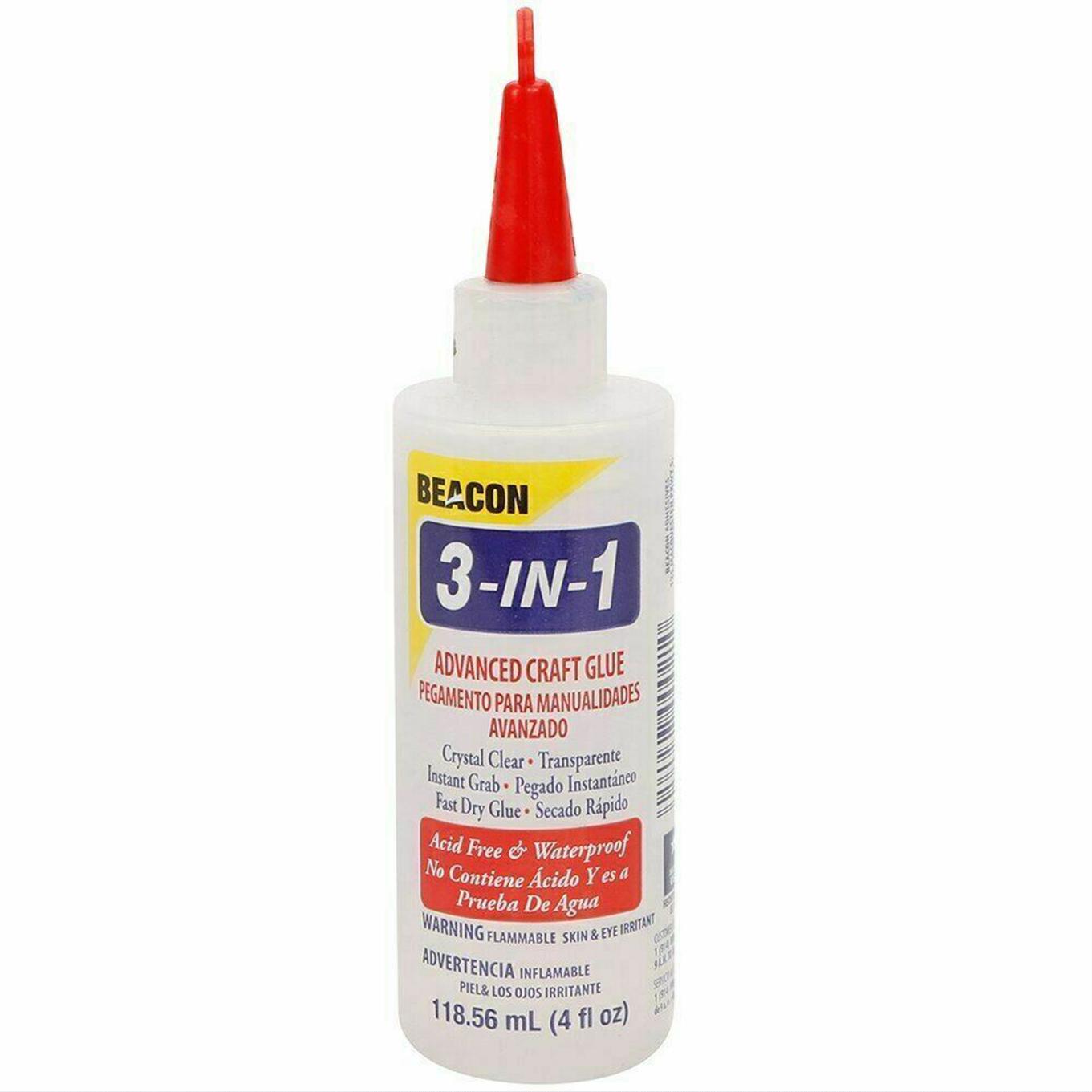 Get three great formulas in one bottle - crystal clear, instant grab and fast drying.
This no-run formula is perfect for glueing wood, fabric, seashells, beads, glitter, trims, foam rubber, cork, cardboard, ceramics and many other craft and hobby projects.
Glue dries very fast. Work in small 1-3" areas to prevent glue from drying too rapidly.
Materials it bonds:
Wood, Floral, Cork, Glitter, Trim, Ceramics, Fabrics, Beads, Many other surfaces
Features:
118.56ml (4oz) Bottle
Non-Toxic
Always dries fast and clear.
Always test first on scrap materials to determine compatibility.
Crystal Clear Adhesive Dries Crystal Clear Instant Grab Fast drying for fast results.
Precision applicator tip makes it easy to apply exactly where needed. 
Acid Free.
Lignin Free.
Does Not Wrinkle Paper.
Waterproof.
No Run Formula.
Dry Time: 1 Hour
Cure Time: 24 Hours