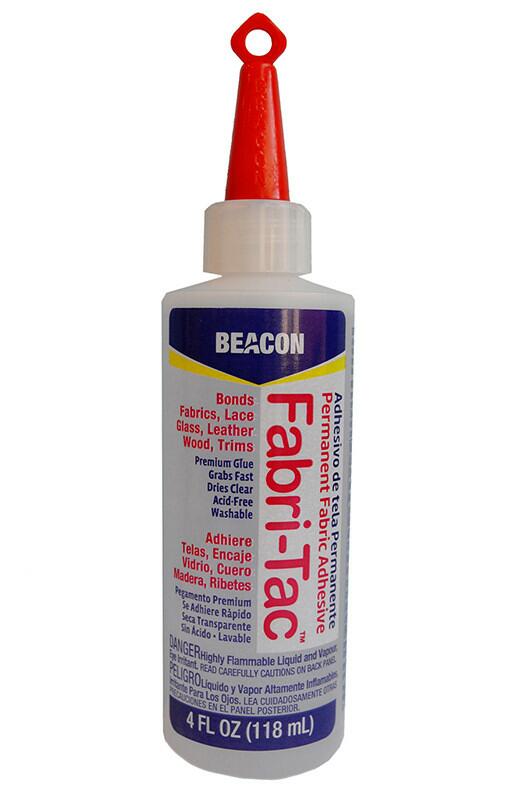 Fabri-Tac™ is a premium quality fabric glue and has been a favorite among professional designers for decades.  This adhesive won't soak into fabrics and is much easier to use than a glue gun as there is no heat or inconvenience. Fabri-Tac™ is trusted by fashion designers and loved by many!  This product is used in the wedding industry, costume design, fashion, competitive dance wear, and many more areas of fabric fashion!
It's also great for practical use, keep it around in case you need to quickly hem or repair your clothes!
Features:
118.56ml (4oz) Bottle
Non-Toxic
Always dries fast and clear.
Always test first on scrap materials to determine compatibility.
Crystal Clear Adhesive Dries Crystal Clear Instant Grab Fast drying for fast results.
Precision applicator tip makes it easy to apply exactly where needed. 
Acid Free.
Lignin Free.
Waterproof.
No Run Formula.
Dry Time: 10 minutes
Cure Time: 24 Hours
Availability:
Out Of Stock