Bringing Inspiration to You Issue 51
Bringing Inspiration to You Issue 51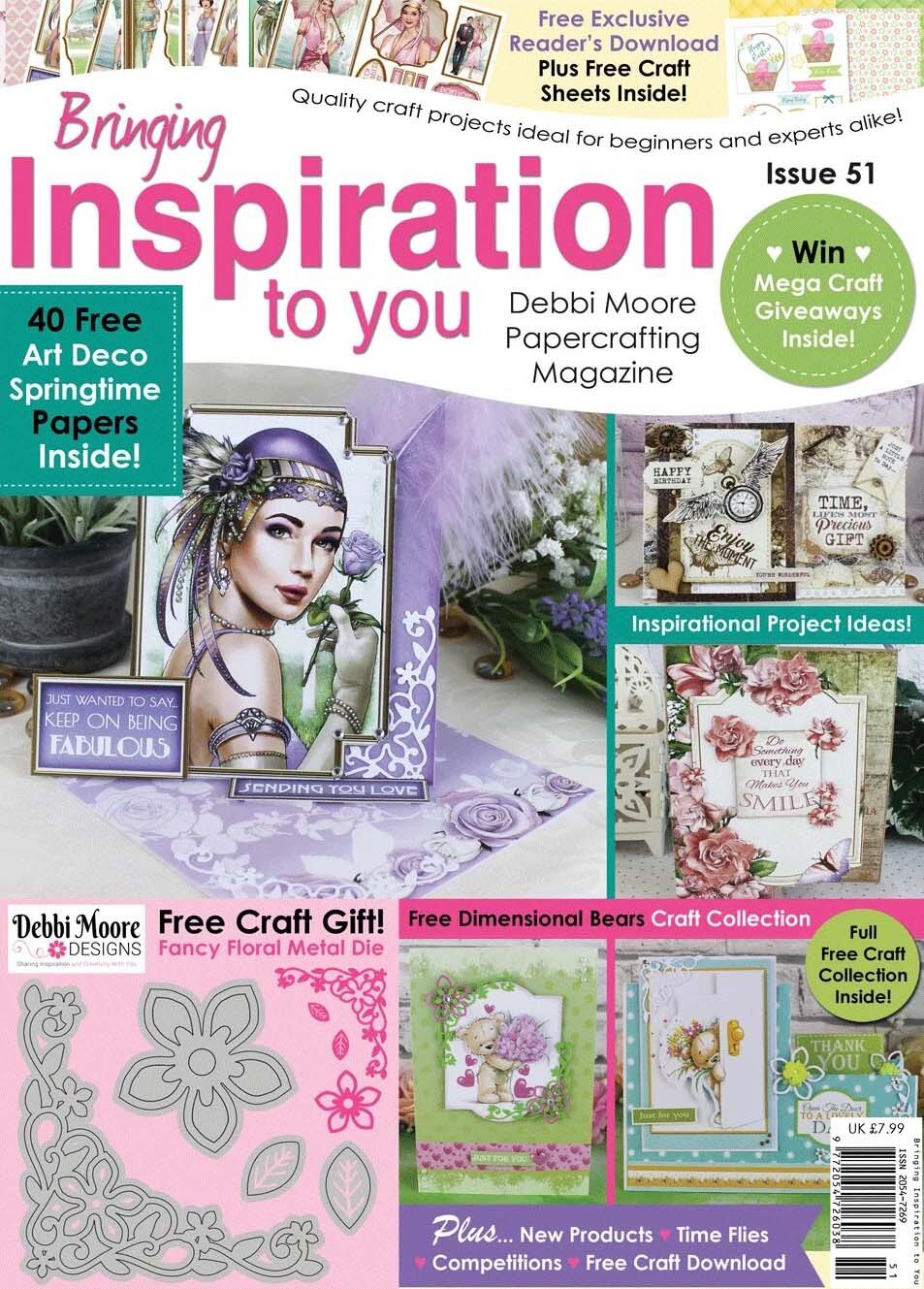 Art Deco Collections
Bringing Inspiration To You Issue 51 not only comes with 40 elegant Art Deco Springtime craft papers and a full free craft collection download...but you will also receive an exclusive metal die!
*Over £34.00 worth of products for only £7.99*
Bringing Inspiration To You Issue 51 includes: 
- 40 Free Stunning Pull Out Art Deco Springtime Craft Papers.
- A Full Free Dimensional Bears Craft Collection Download
- A Free Exclusive Floral Themed Metal Die
- Plus an Exclusive Free Easter Themed Craft Download
- Competitions
- Inspirational Project Ideas and More!
- Competitions, Inspirational Project Ideas
Availability:
Out Of Stock