Bringing Inspiration to You Issue 52
Bringing Inspiration to You Issue 52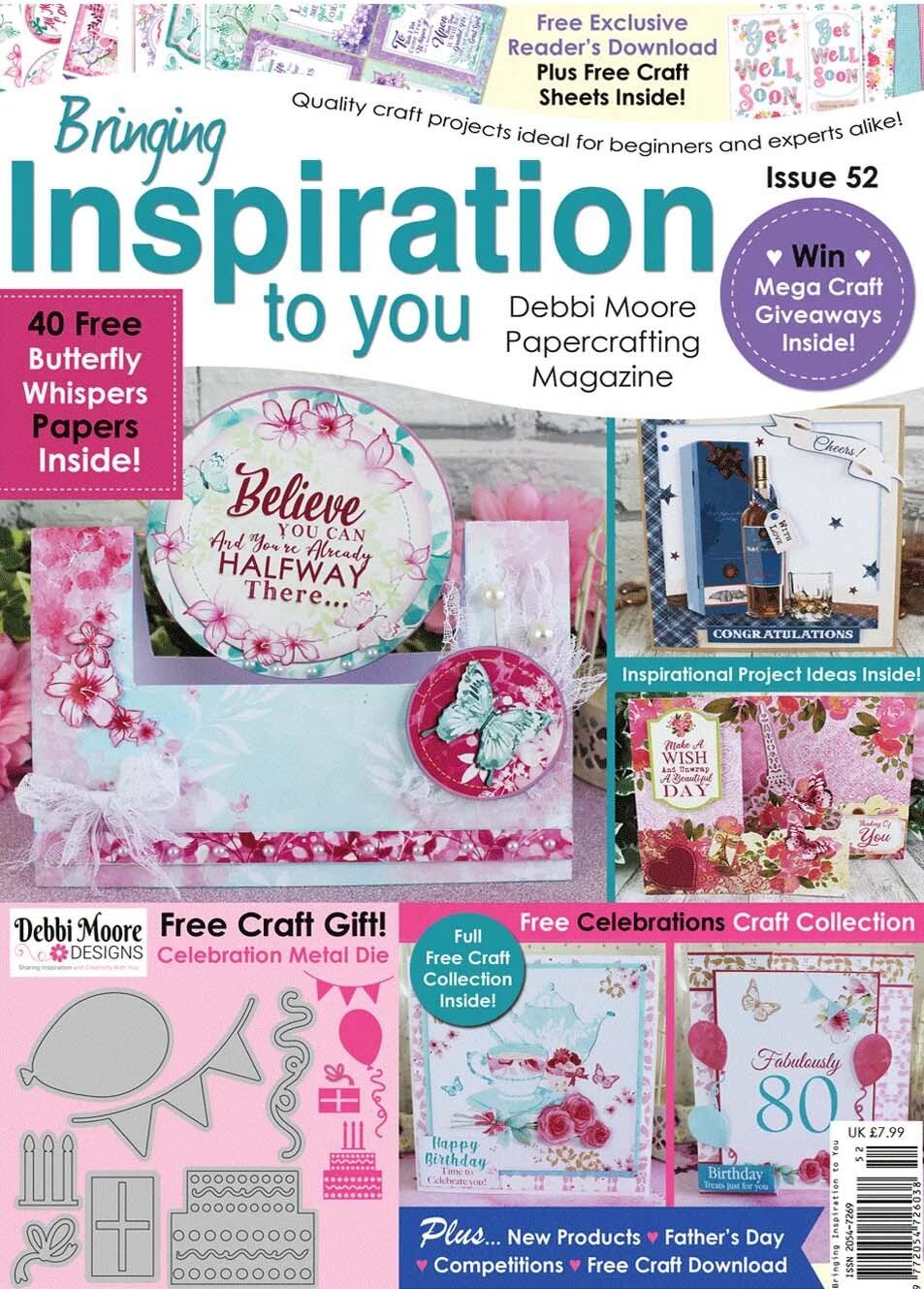 *Over £34.00 worth of products for only £7.99*
Bringing Inspiration To You Issue 52 not only comes with 40 beautiful Butterfly Whispers craft papers and a full free Celebrations and Milestones craft collection Download ...but you will also receive an exclusive Celebrations metal die!
Bringing Inspiration To You Issue 52 includes: 
- 40 Free Beautiful Pull Out Butterfly Whispers Craft Papers.
- A Full Free Celebration and Milestones Craft Collection Download
- A Free Exclusive Celebration Themed Metal Die
- Plus an Exclusive Free Get Well Soon Craft Download
- Competitions
- Inspirational Project Ideas and More!
Availability:
Out Of Stock