Bringing Inspiration to You Issue 55 Digital Download
Bringing Inspiration to You Issue 55 Digital Download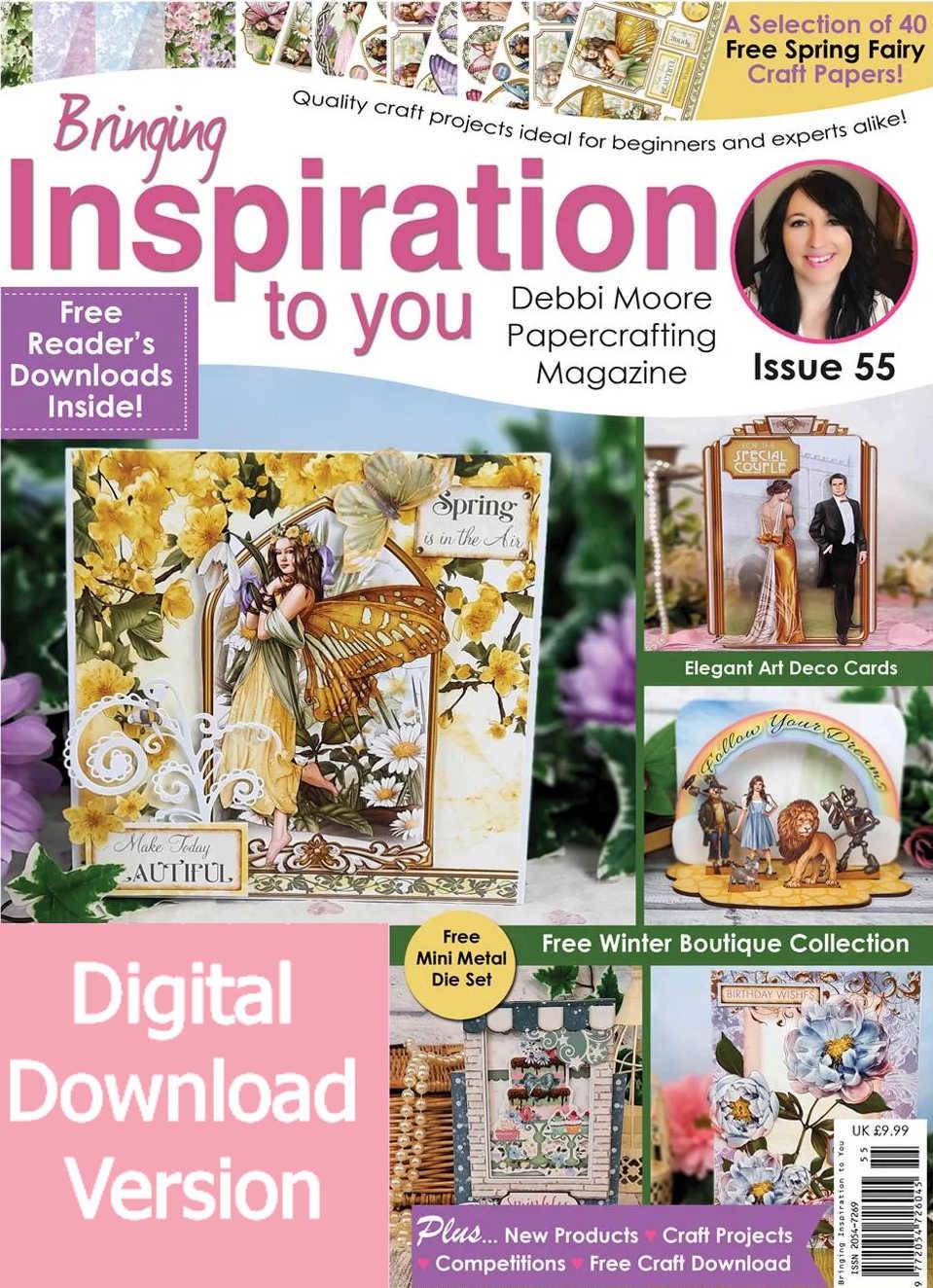 Bringing Inspiration To You Issue 55 not only comes with a Selection of 40 beautiful Spring fairies Volume 2 craft papers but you will also receive a full free Winter Boutique craft collection Download 
Bringing Inspiration To You Issue 55 includes:
- A Selection of 40 Free Beautiful Pull Out Spring fairies Volume 2  Craft Papers.
- A Full Free "Winter Boutique" Craft Collection Digital Download
- Plus a Free Easter Mini Collection Craft Download
- Competitions
- Inspirational Project Ideas and More
PLEASE NOTE: this is a digital download only - the dies do not come with it. As this magazine originally was released several months ago, some offers will not be available including the subscription prices.