Bringing Inspiration to You Issue 62 Christmas Issue
Bringing Inspiration to You Issue 62 Christmas Issue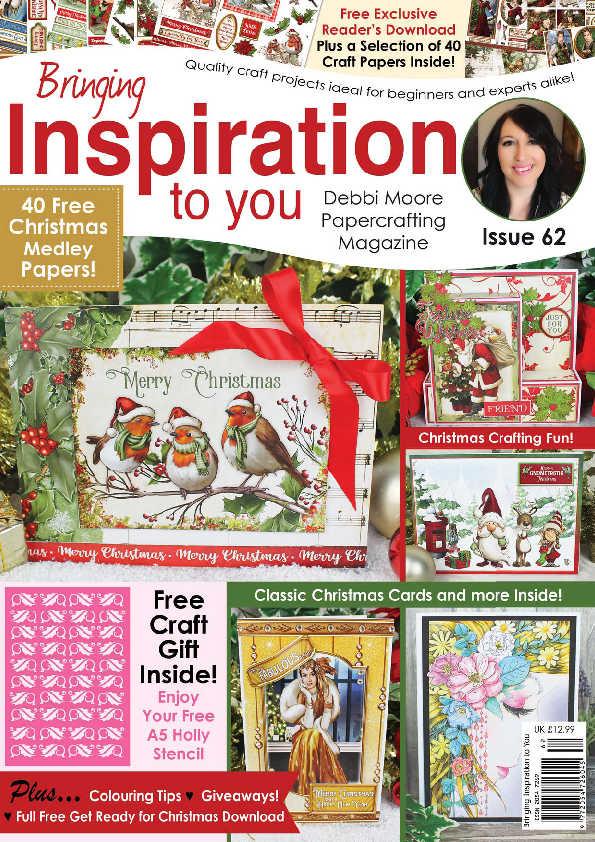 Bringing Inspiration To You Issue 62 Digital Download not only comes with a Selection of 40 beautiful Classic craft papers but also a free Get Ready for Christmas Art Deco Collection Download
Bringing Inspiration To You Issue 62 includes:
- A Selection of 40 Free Beautiful Pull Out Craft Papers.
- Get Ready For Christmas Art Deco Digital Collection Download
- free holly leaves stencil
- Free Readers Downloads
- Competitions and Special Readers Offers Inside!
- Inspirational Project Ideas and More!