Bringing Inspiration to You Issue 63 Daisy Dreams
Bringing Inspiration to You Issue 63 Daisy Dreams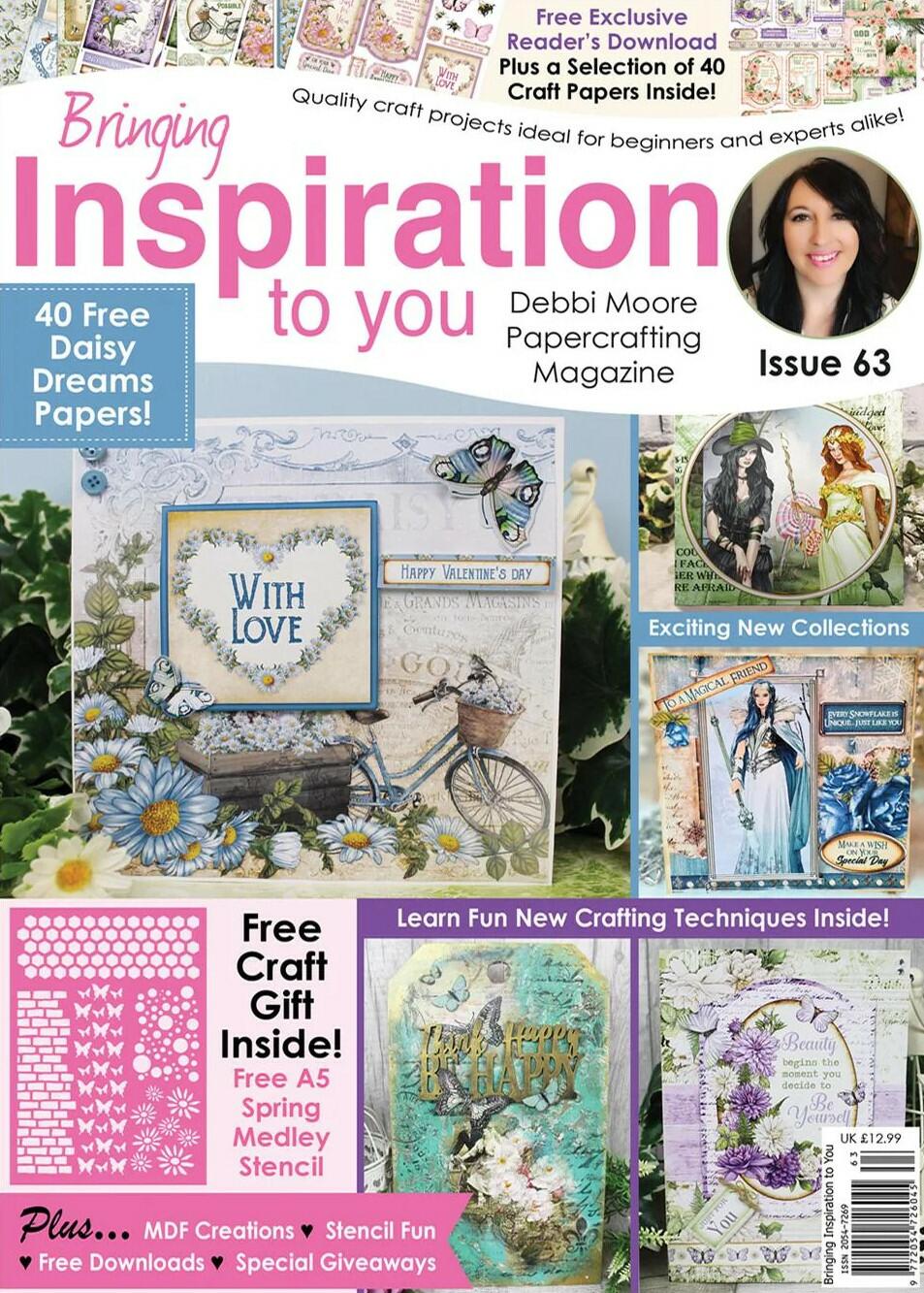 Receive over £40 worth of products 
Bringing Inspiration To You Issue 63 Magazine not only comes with a Selection of 40 beautiful Daisy Dreams craft papers but also a FREE The Amazing World of Oz Bags and Boxes Collection Download
Bringing Inspiration To You Issue 63 includes:
- A Selection of 40 Free Beautiful Pull Out Craft Papers.
- The Amazing World of Oz Bags and Boxes Digital Collection Download
- free Springtime Medley stencil
- Free Readers Downloads
- Competitions and Special Readers Offers Inside!
- Inspirational Project Ideas and More!
Please note, there is an error on Page 14 - the gatefold measurements are incorrect in paragraph 2. Click the icon below to download the corrected page.