Celebration Bears Mini USB Key (FB2263)
Celebration Bears Mini USB Key (FB2263)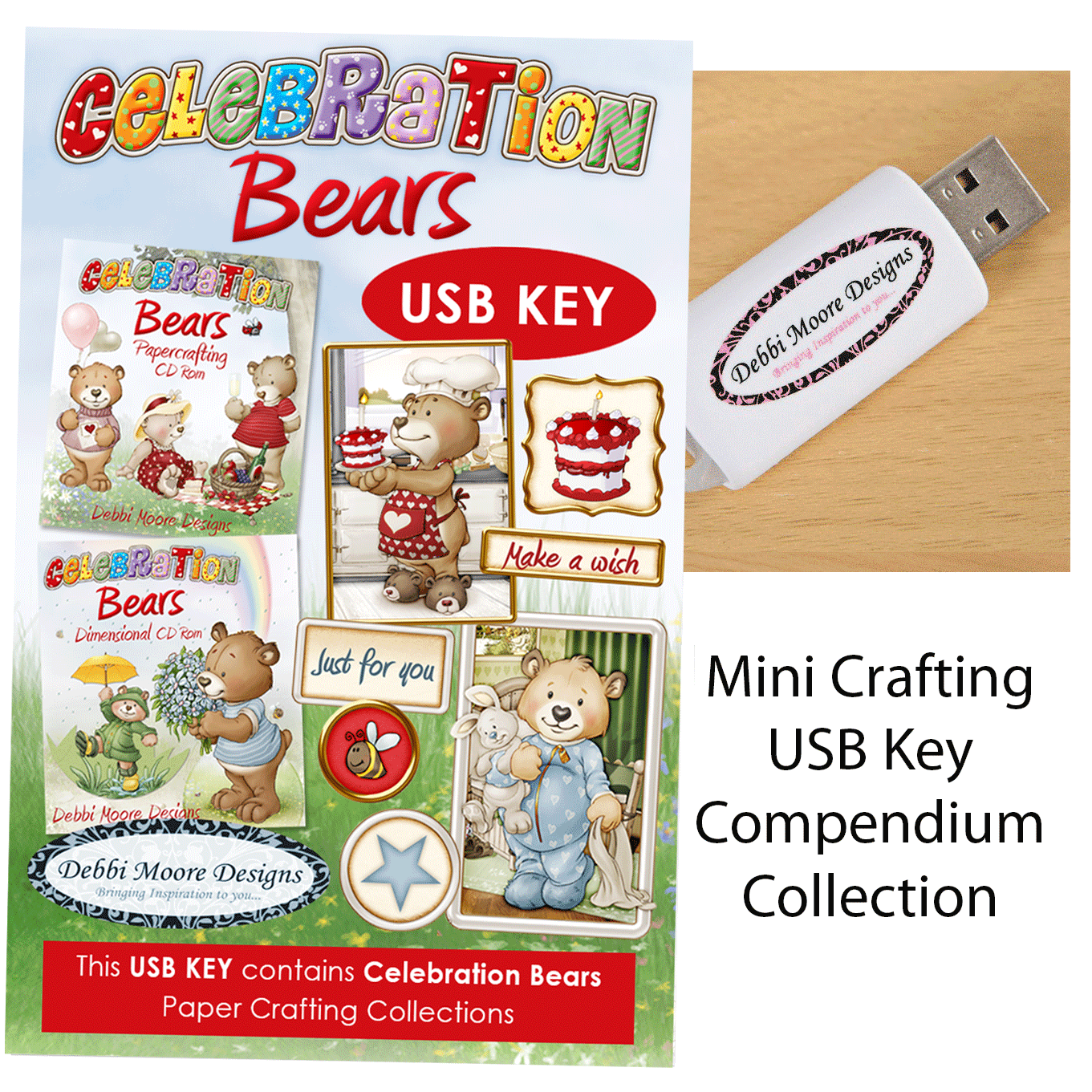 The Celebration Bears USB Key covers an assortment of adorable sheets, from design sheets, papers, decoupage, dimensional cards and much more!
The USB is easy to use and carries Debbi Moore's easy to use digital program that is more than suitable for people who are introducing themselves to computer aided craft design for the first time.
To use the USB key, simply insert the USB key into your computer and the welcome screen will pop up. You can then find the section you like, open in an adobe reader format and print to your heart's desire. 
Minimum System Requirements for USB:
PC running Windows XP/Vista/Windows 7/8/10/11
Mac or Linux
Adobe Acrobat Reader 10