Christmas Fairies Volumes 1 and 2 USB Key
Christmas Fairies Volumes 1 and 2 USB Key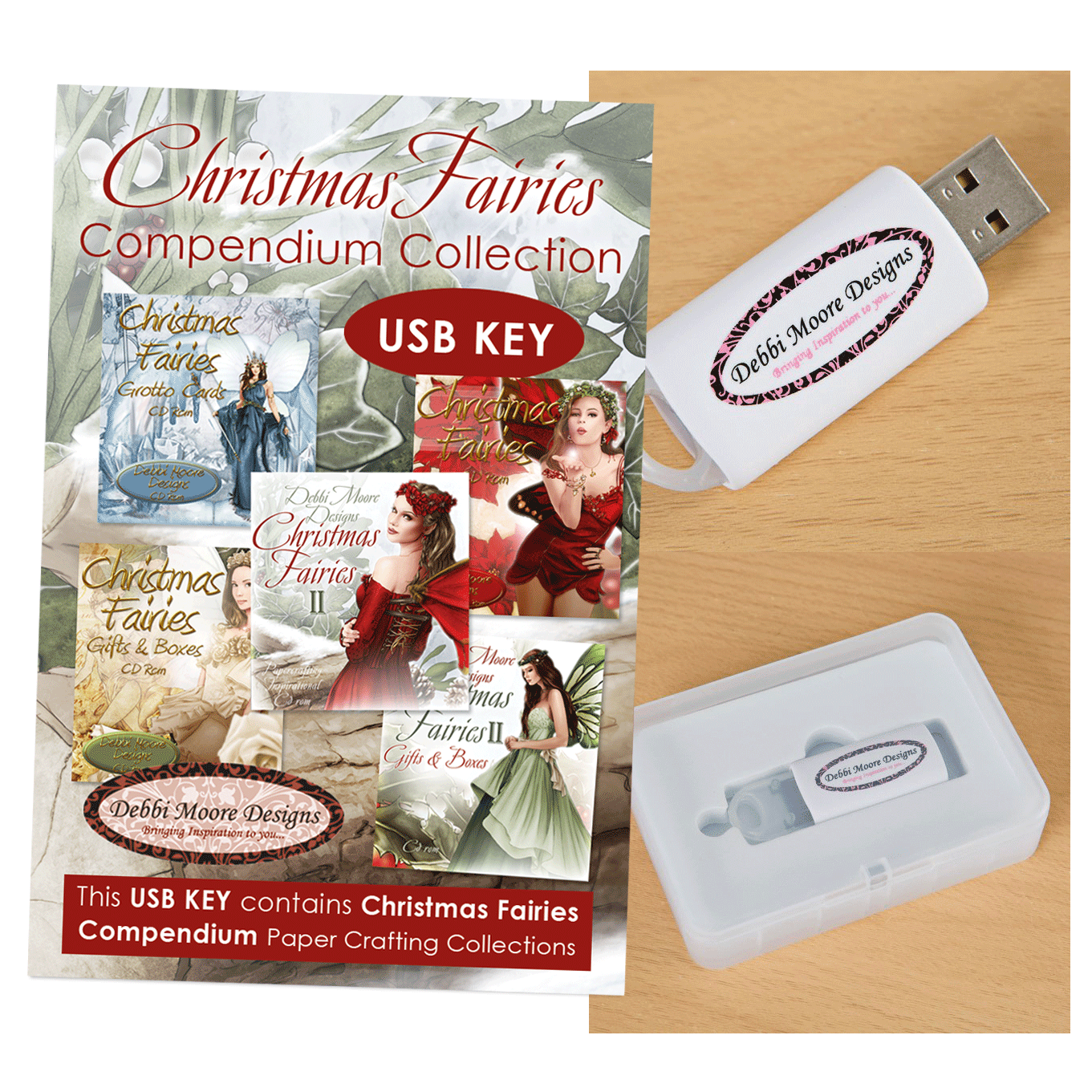 If you have a computer or a laptop that doesn't contain a cd drive then this will no longer stop you from using the crafting CD Roms! Debbi Moore Designs has recently launched Crafting USB Keys containing some of your favourite paper crafting volumes. Simply plug the USB Key into your computer and start crafting...the hard part is deciding which elements to print first!
This kit is full of our new beautiful Christmas Garden Fairy images. There are over 3950 elements for you to print over and over again. This fabulous new USB key covers the following sections:
The Vol1 and Vol 2 papercrafting includes design sheets, backing papers, decoupage sheets, pyramid magic sheets, envelopes, digi stamps plus lots lots more for you to print as often as you like.
The Gifts and Boxes Vol1 and Vol 2 allows you to make beautiful gifts including boxes, mini bags, wine bags, calendar, pillow boxes plus much more. There are 11 projects for you to follow. The Grotto Cards CD will allow you to create 3 dimensional cards. There is a display box and a boxed envelope for you to create too. Full instructions are included for you to create beautiful dimensional cards.
Great fun for greetings cards & gives a new dimension to your crafting projects that can be enjoyed by beginners or advanced crafters.
Minimum System Requirements for USB:
PC running Windows XP/Vista/Windows 7/8/10
Mac or Linux
Adobe Acrobat Reader 10
Availability:
Out Of Stock