Cuddly Companions USB - Christmas
Cuddly Companions USB - Christmas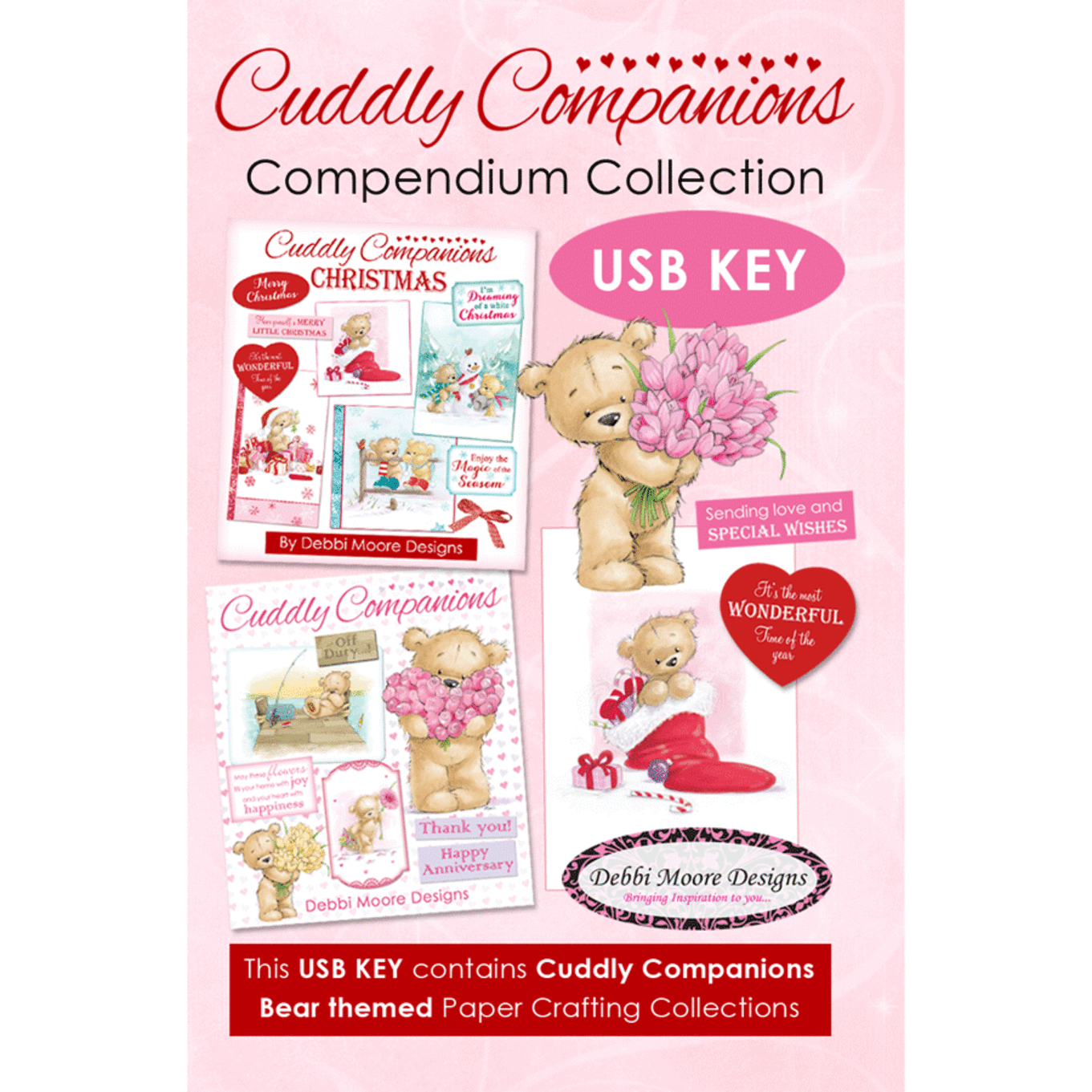 New to Debbi Moore's range of creative crafting products, this stunning Cuddly Companions USB Key is packed with over 2734 printable elements from Cuddly Companions Collection 1 and 2.
This exciting and innovative product covers an assortment of sheets from decoupage design sheets, backing papers, quick cards, inserts, envelopes, one step cards, embellishments, boxes, bags, projects and much, much more.
All designs are hand drawn for totally unique and stylish results. You can even mix and match themes to create an array of combinations.
The USB is easy to use and carries Debbi Moore's easy to use digital program that is more than suitable for people who are introducing themselves to computer aided craft design for the first time.
Simply insert the USB key into your computer and the welcome screen will pop up. You can then find the section you like, open in an adobe reader format and print to your heart's desire.
Minimum System Requirements:
Compatible with Windows XP/Vista - 10
Apple OS Compatible
Contents:
Debbi Moore Cuddly Companions USB Key

Cuddly Companions Collection 2

Design Sheets: 9 Sheets 146 Elements
Embellishments: 18 Sheets 222 Elements
Envelopes: 72 Sheets 72 Elements
Globe Cards: 8 Sheets 120 Elements
Inserts: 36 Sheets 36 Elements
Large Boxes: 24 Sheets !2 Elements
MiniPillows: 9 Sheets 18 Elements
Papers: 46 Sheets 46 Elements
Sentiment Tabs: 6 Sheets 360 Elements
Shallow Boxes: 24 Sheets 12 Elements
Tags: 12 Sheets 258 Elements
Toppers: 8 Sheets 32 Elements
Printable Elements:1334

Cuddly Companions Collection 1

32 Design sheets
37 papers
12 pyramid magic
4 card fronts
8 embellishments
12 tags and toppers
27 inserts
8 sentiment sheets
27 envelopes
5 projects
Over 1400 printable elements
Availability:
Out Of Stock