Enchanting Realm Papercrafting Collection CD ROM/USB
Enchanting Realm Papercrafting Collection CD ROM/USB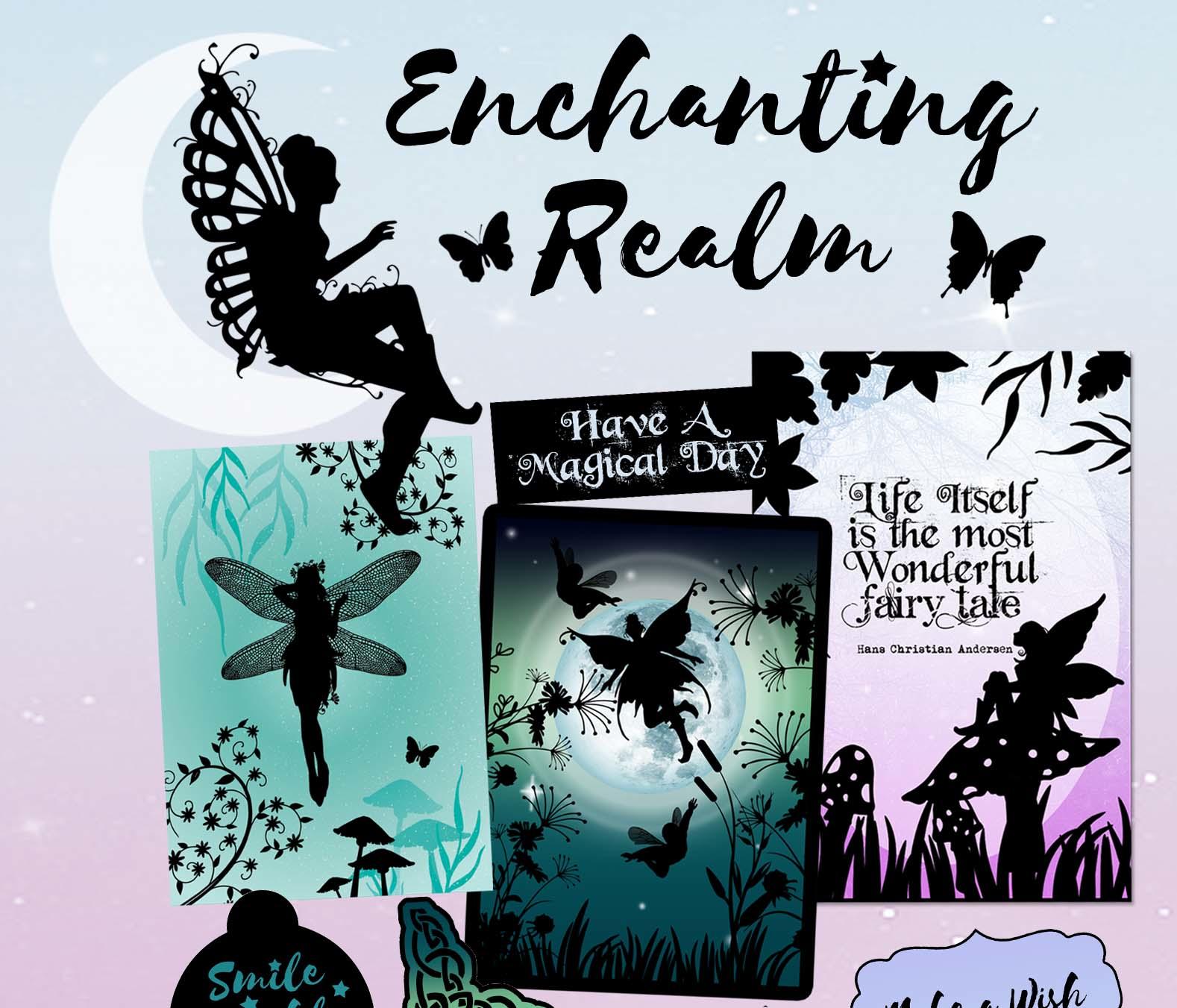 Fantasy Collections
Create striking fantasy themed cards and handmade projects with the Enchanting Realm Papercrafting collection.
This easy to use Collection contains over 2000 different elements that you can print out over and over again. The Enchanting Realm Collection contains design sheets, papers, toppers, word toppers, tags, sentiments, embellishments, inserts and envelopes.
Debbi Moore Designs new range of Collections will enable you to create wonderful cards all in coordinating colours. This Collection also contains inspirational projects and a help section with an introduction manual to help you use the Collection's.
Contents: 
Design Sheets: 30 Sheets
Embellishments: 18 Sheets
Envelopes: 36 Sheets
Inserts: 18 Sheets
Papers: 69 Sheets
Sentiments: 18 Sheets
Tags: 6 Sheets
Toppers: 45 Sheets
Minimum System Requirements for Collection: 
PC running Windows XP/Vista/Windows 7/8/10
Mac or Linux
Adobe Acrobat Reader 10