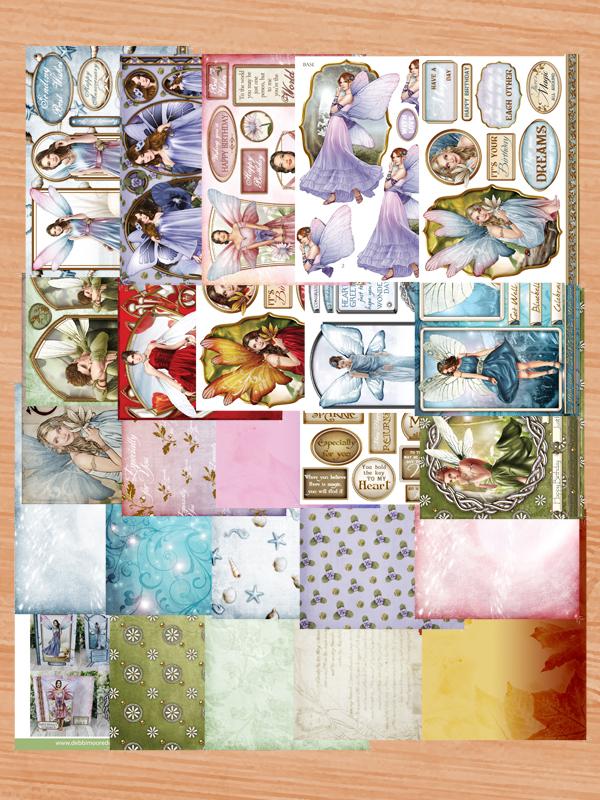 Debbi Moore's brand new Fairies Cardmaking Kit has a whimsical style with an underlying fairies and flowers theme, allowing you to produce extravagantly stylish effects in your papercraft projects.
Within this kit includes a wide range of designs and sentiments surrounding this super-chic theme, printed on sturdy 250gsm base card and 150gsm paper for layering. You will also receive envelopes and Kraft card. 
This kit is part of our kit for life series, which means it comes with a forever code for you to download the crafting sheets and enjoy these lovely designs again and again.
Contents:
1 x Debbi Moore Fairies Cardmaking Kit

24 crafting sheets, paper 150gsm/56lb and card 250gsm/92.5lb
Forever Code
Inspiration sheet