Steam Punk Steam Power Card Making Kit ✓
Steam Punk Steam Power Card Making Kit ✓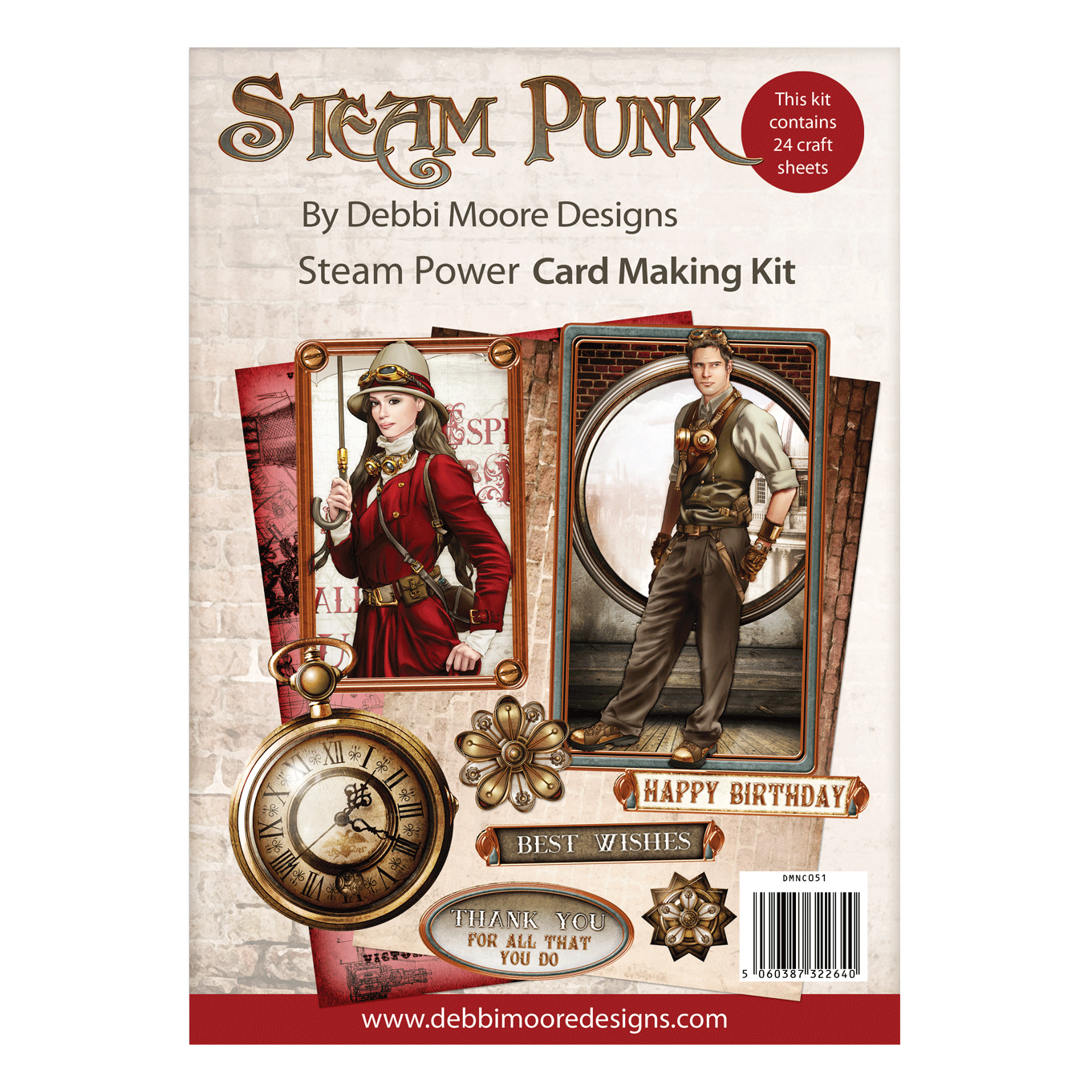 SteamPunk Collections
This beautiful Steam Punk Steam Power Card making Kit from Debbi Moore Designs has been put together to enable you to create a number of greetings cards!
Designed to work individually or in conjunction with the other items in the collection, this beautiful cardmaking kit is packed with high quality elements across 24 sheets of 150gsm paper and 250gsm card. 
Everything is pre-designed enabling you to create cards straight away, and everything is colour-coordinated, so creating gorgeous cards is easy! 
Contents:
Debbi Moore Cardmaking Kit:

24 crafting sheets, paper 150gsm and card 250gsm