Inspirational Craft Box - Art Deco
Inspirational Craft Box - Art Deco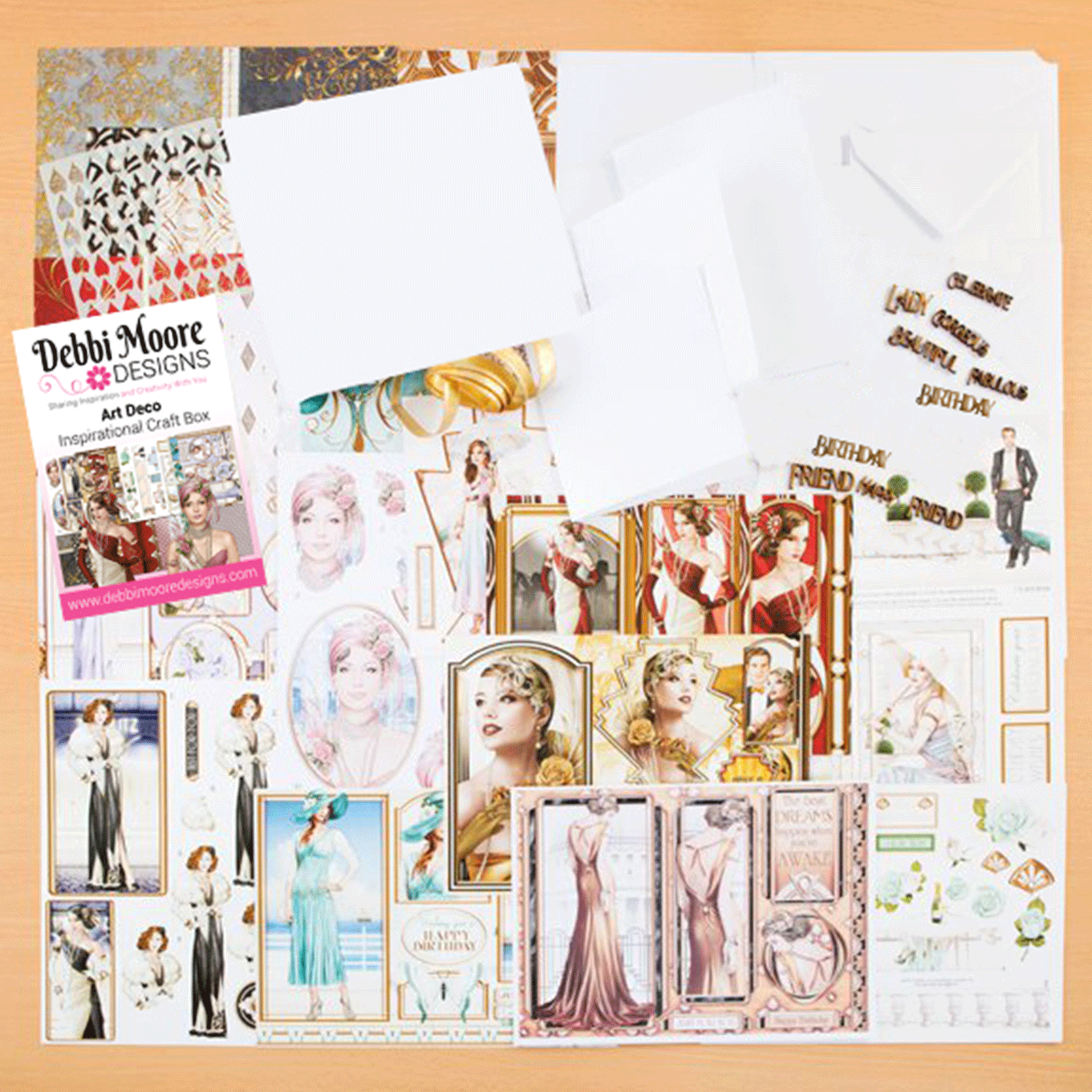 Art Deco Collections
This fabulous kit has been designed to create a whole array of cards in various techniques. From dimensional cards, quick cards and easel cards, this instructional booklet covers them all.
The projects have been designed mainly using the items in your kit, however you can use items from your crafty stash, such as coloured card, glitter, gems and ribbon to bring the glitz and glamour of the art deco era to life!
At the end of the booklet you will find a code, that will enable you to download all your crafting papers from www.debbimooredesigns.com therefore enabling you to create these fabulous projects again and again.
Contents:
21 Crafting Sheets
12 x Card Blanks
12 x Envelopes
10 MDF words DMMDF304
Embossing Stencil – Tear Drop (DMESS005)
Gold ribbon
Special Code
Code:
IWCK0200 (Plus download), Stencil: DMESS005 and DMESS007, MDF: DMMDF213