Inspirational Craft Box - Christmas Bears FB741
Inspirational Craft Box - Christmas Bears FB741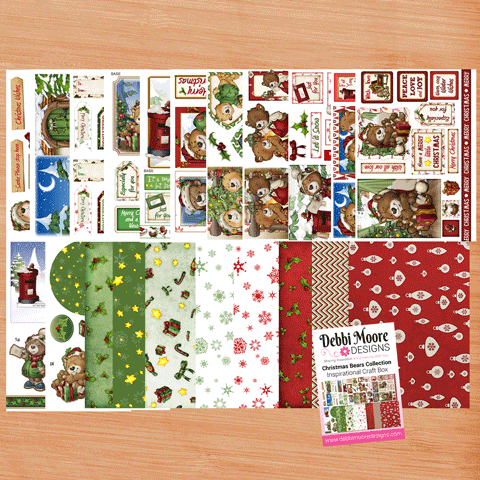 A great selection of Christmas bear themed materials to make some fabulous cards.
Gorgeous crafting sheets with our signature artwork, a varied card selection and an embossing stencil complete our beautiful Inspirational craft box.
Versatile paper pack to enhance your cardmaking and scrapbooking designs.
This kit has been designed to work individually or in conjunction with the other items in the collection.
Contents: 
1 x Embossing stencil, 15 x 15cm, Holly design DMESS0075
21 x Crafting sheets
12 x 6" x 6" card blanks and envelopes
Availability:
Out Of Stock
Code:
IWCK216 (Plus download)