Inspirational Craft Box - Dreaming of Roses
Inspirational Craft Box - Dreaming of Roses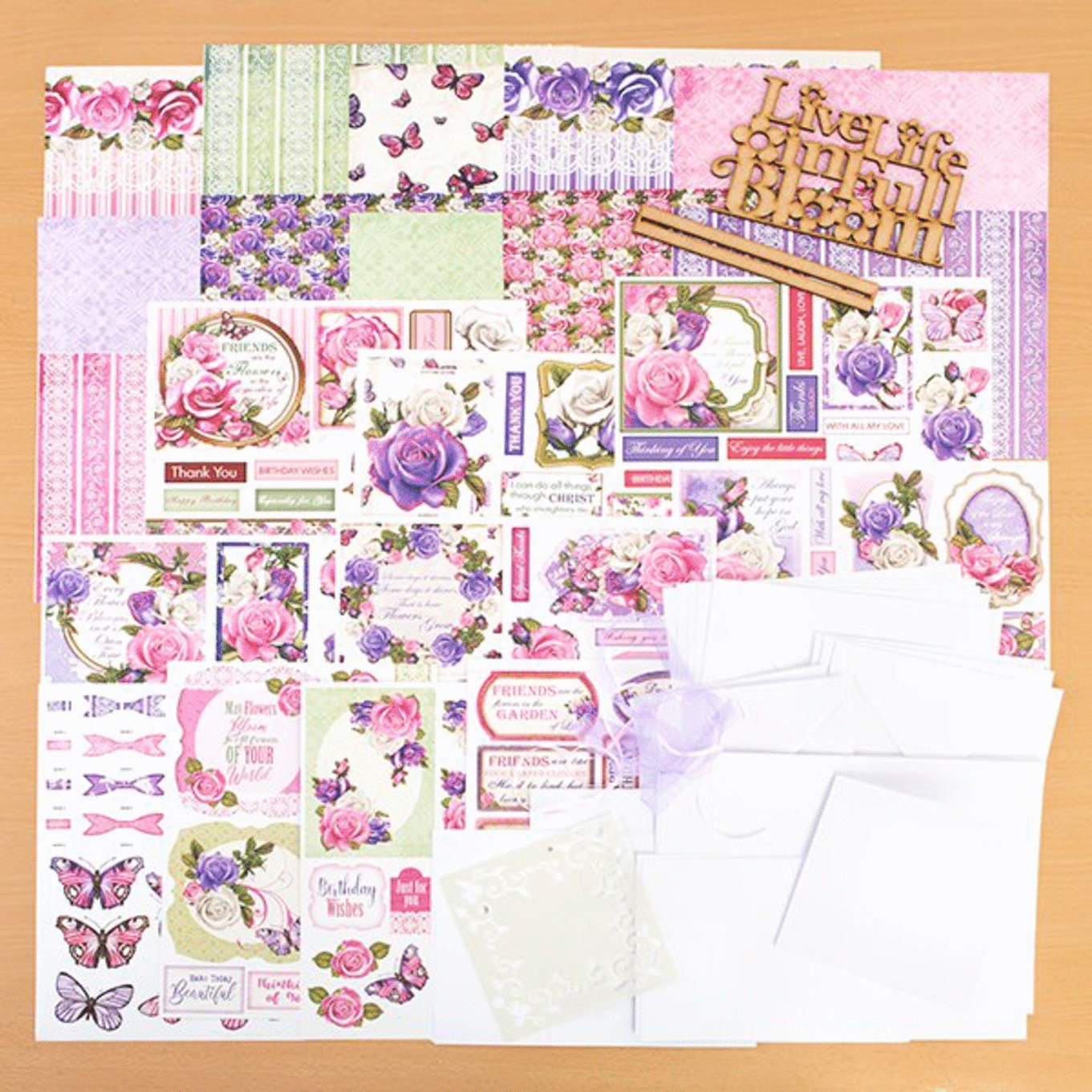 This Dreaming of Roses Inspirational Craft Box from Debbi Moore includes a fantastic selection of floral themed materials to create some fabulous cards.
You'll get gorgeous crafting sheets with signature artwork, a varied card selection and some stunning embellishments complete our beautiful Inspirational craft box.
MDF plaque can be decorated in paints, inks and glitters.
At the end of the booklet you will find a code, that will enable you to download all your crafting papers from www.debbimooredesigns.com therefore enabling you to create these fabulous projects again and again. 
Contents:
21 x Crafting sheets
12 Card Blanks and Envelopes
1 x MDF Plaque (DMMDF239)
1 x Mask stencil (DMESS0052_swirl)
Code:
IWCK212 (Plus download), Stencil: DMESS0052_swirl, MDF: DMMDF239