Inspirational Craft Box - Poppy Dreams
Inspirational Craft Box - Poppy Dreams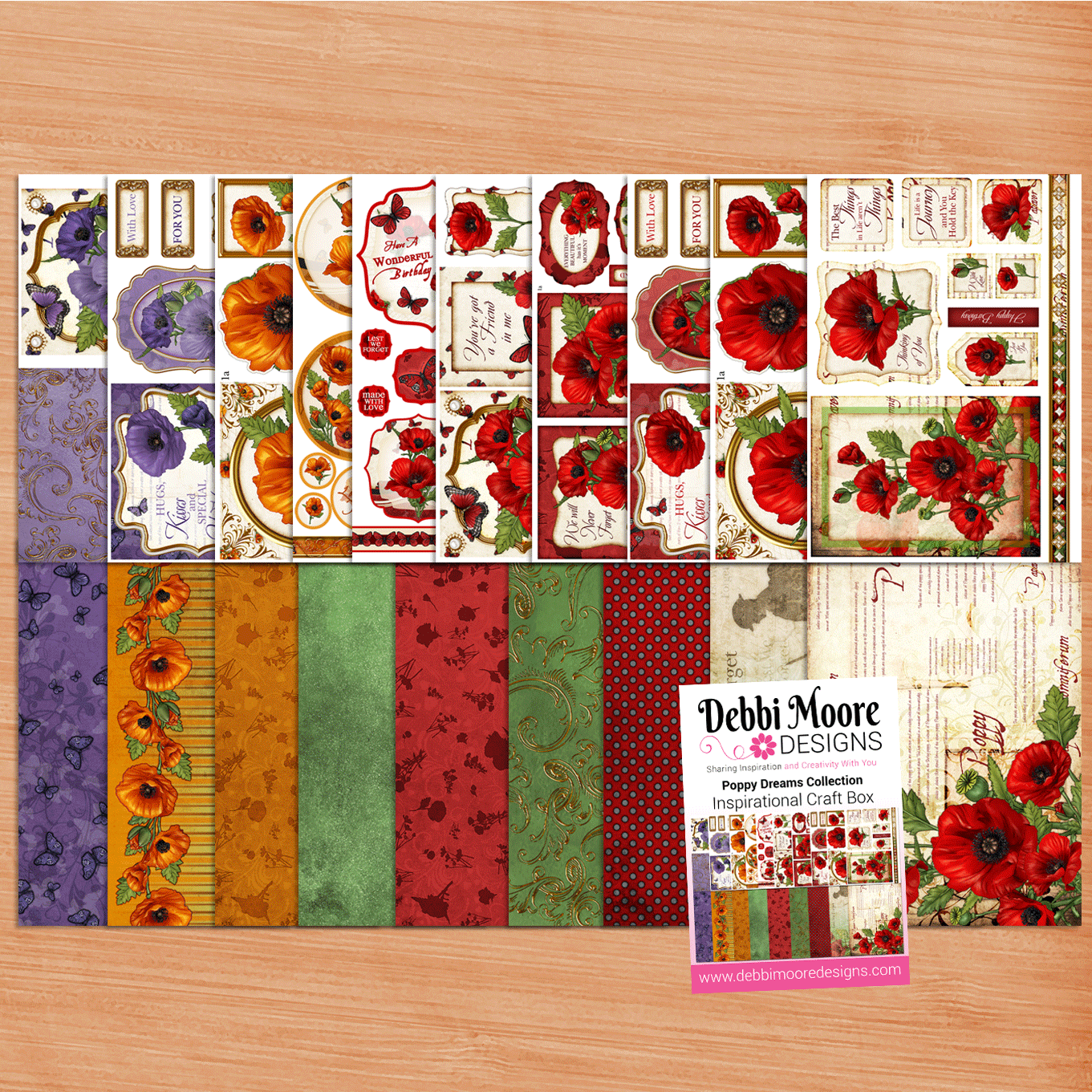 This Poppy Dreams Inspirational Craft Box from Debbi Moore includes a fantastic selection of materials to create some fabulous cards.
You'll get gorgeous crafting sheets with signature artwork, a varied card selection with envelopes and an embossing stencil which will complete our beautiful Inspirational craft box.
Comes with a brochure with inspirational projects. Also included is a "Forever Code" to enable you to download the papers for free, therefore enabling you to create these fabulous cards forever!
Contents:
1 x Embossing stencil, approx 15 x 15cm (DMESS0055_Leaves2)
21 x Crafting sheets
7 x 6" square card blanks and envelopes,
7 x A5 card blanks and envelopes
Code:
IWCK262, stencil DMESS0055_Leaves2