Sunflower Dreams Cardmaking Kit with Forever Code FB2232
Sunflower Dreams Cardmaking Kit with Forever Code FB2232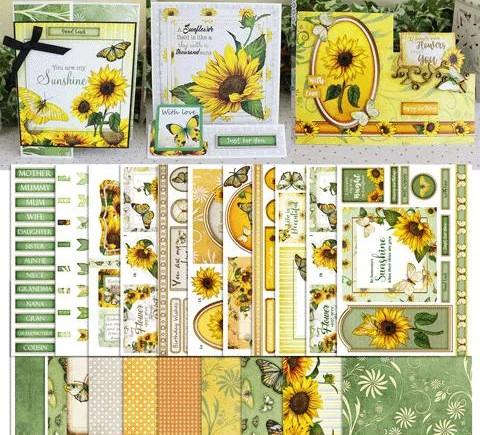 Designed by Debbi Moore, formed as part of the new Sunflower Dreams range, this kit includes a great selection of Sunflower Dreams themed designed to make some fabulous cards.
This kit has been designed to work individually or in conjunction with the other items in the collection.
Also included in the kit is a forever code, that will enable you to download all your crafting papers from www.debbimooredesigns.com therefore enabling you to create these fabulous projects again and again.