Match It - Build A Scene Nativity Die, Pad, Forever Code Set
Match It - Build A Scene Nativity Die, Pad, Forever Code Set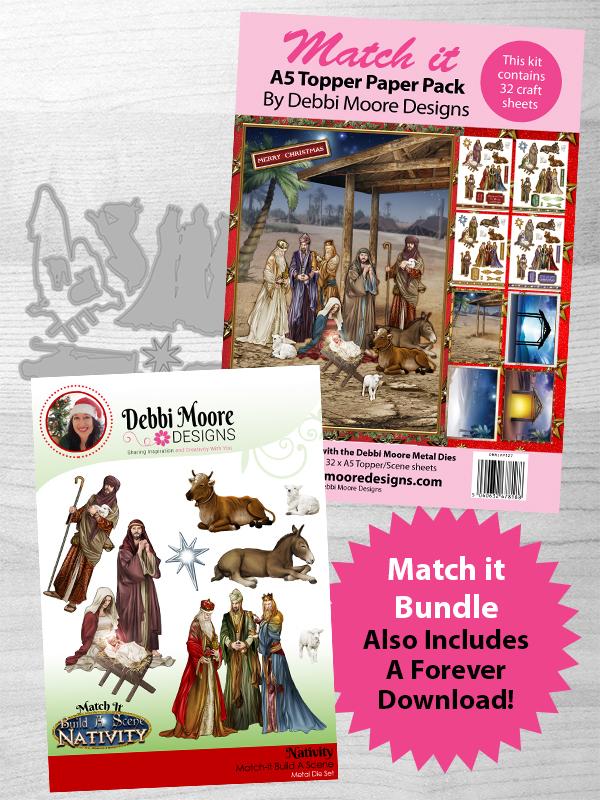 Buy the Match it Paper Pack & Die together plus get the Paper Pad Download FREE 
Create a minimum of 16 beautiful craft projects with this Match It Build A Scene Paper Pack from Debbi Moore. You can make a huge variety of different cards with this collection. It contains 32 sheets featuring beautiful Nativity themed imagery and sentiments that perfectly match the Build a Scene Nativity Metal Die Set.
We love the versatility of our metal dies. They can be used with any die cutting machine, to cut a range of papers and other materials. They are designed to fit perfectly around the imagery in our accompanying Match it Paper Packs, CD ROM and USB Keys
Contents: 
1x Match it

Build a Scene Nativity

Paper Pack 
1x Match it

Build a Scene Nativity

Die Set (8 dies)
1x Paper Pack Download (Free with Download Code) 
Please note: 
Your code for your free download will be sent to you with your order.
Code:
DMMI130 die, DMMIPP127