Match it - Party Penguins - Set 3 Paper Pack and Die Set - Shopping FB826
Match it - Party Penguins - Set 3 Paper Pack and Die Set - Shopping FB826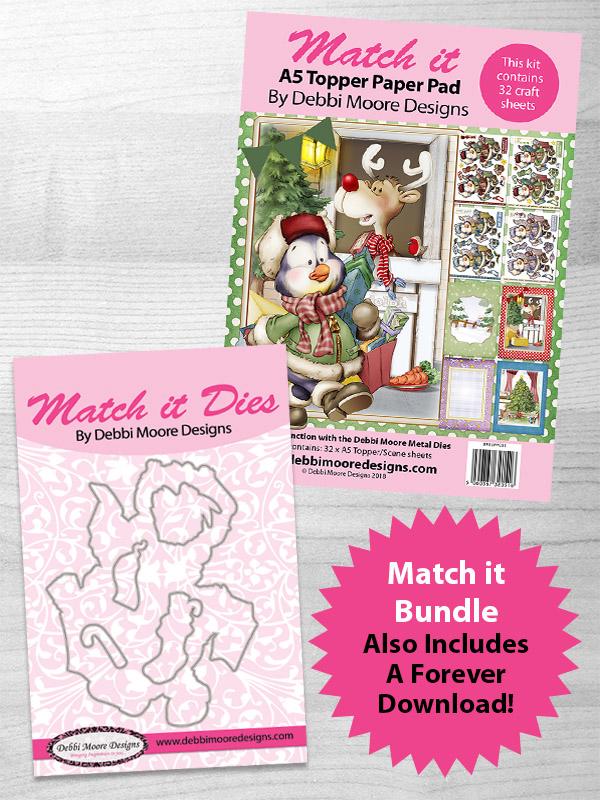 Buy the Match it Paper Pack & Die together and get the Paper Pad Download FREE (worth £9.00)! 
Create a minimum of 16 Party Penguins themed cards with this Match It Paper Pack and Die set from Debbi Moore. It contains 32 sheets featuring gorgeous Party Penguins and sentiments that perfectly match the Party Penguins Set 3 Match it Die.
We love the versatility of our metal dies. They can be used with any die cutting machine, to cut a range of papers and other materials. They are designed to fit perfectly around the imagery in our accompanying Match it Paper Packs and CD ROMs.
Contents: 
1x Match it Party Penguins Set 3 Paper Pack
1x Match it Party Penguins Set 3 Die Set
1x Paper Pack Download (Free with Download Code)
Please note: 
Your code for your free download will be sent to you with your order.
Code:
DMMIPP031, DMMI032 (Plus Download)