MDF Life Quotes - Inspirational Plaque 3
MDF Life Quotes - Inspirational Plaque 3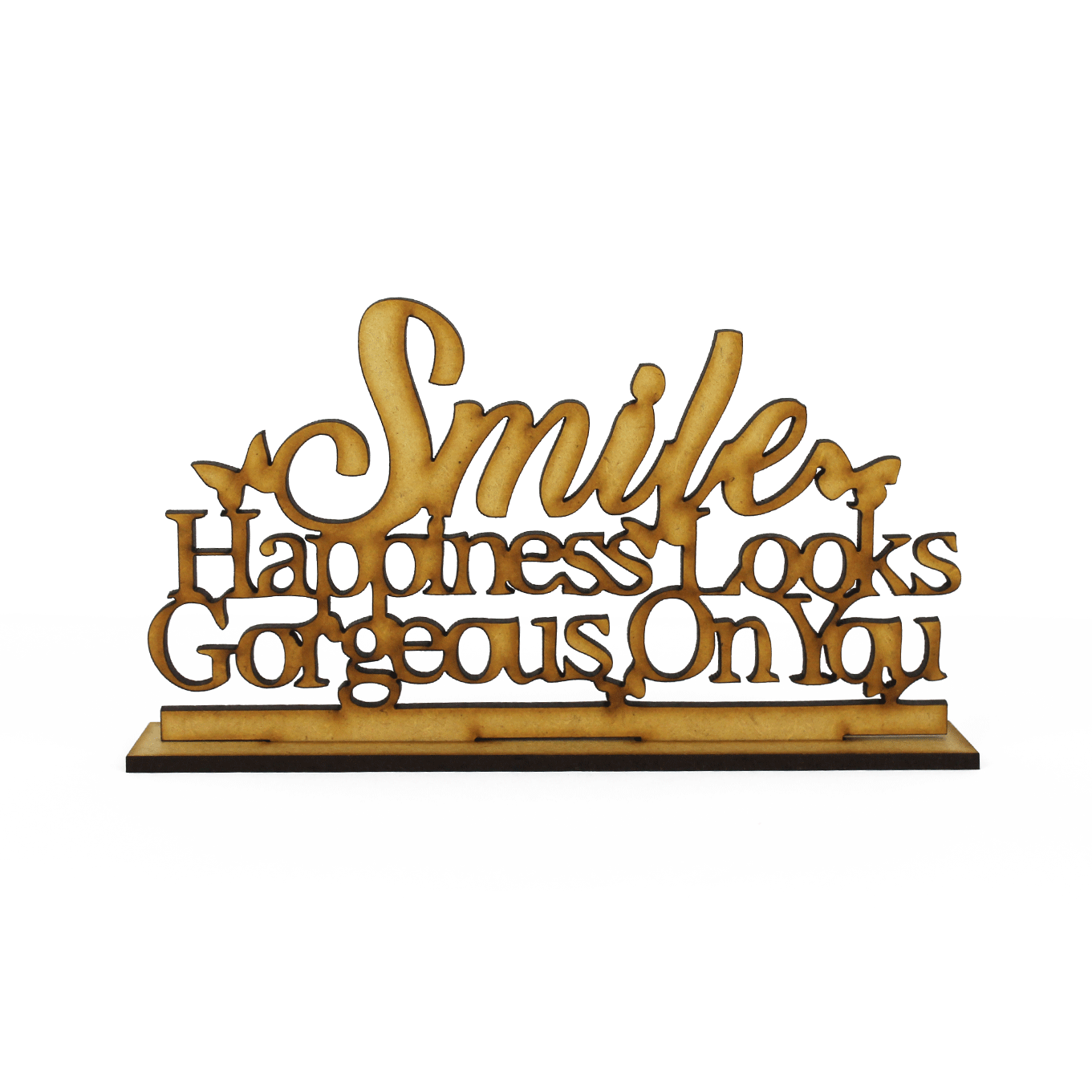 Life Quotes - Inspirational Plaque 3:
"Smile Happiness looks gorgeous on you"
This fabulous mdf inspirational life quote is a great to decorate in any theme, using sprays, ink, paint. Great fun crafting projects that can be enjoyed by beginners or advanced crafters. Been designed to work in conjunction with the new Vintage Chic Chalk Finish Paint.