Miniature Alphabet Pattern Book Folding Books and Book Topper Kit
Miniature Alphabet Pattern Book Folding Books and Book Topper Kit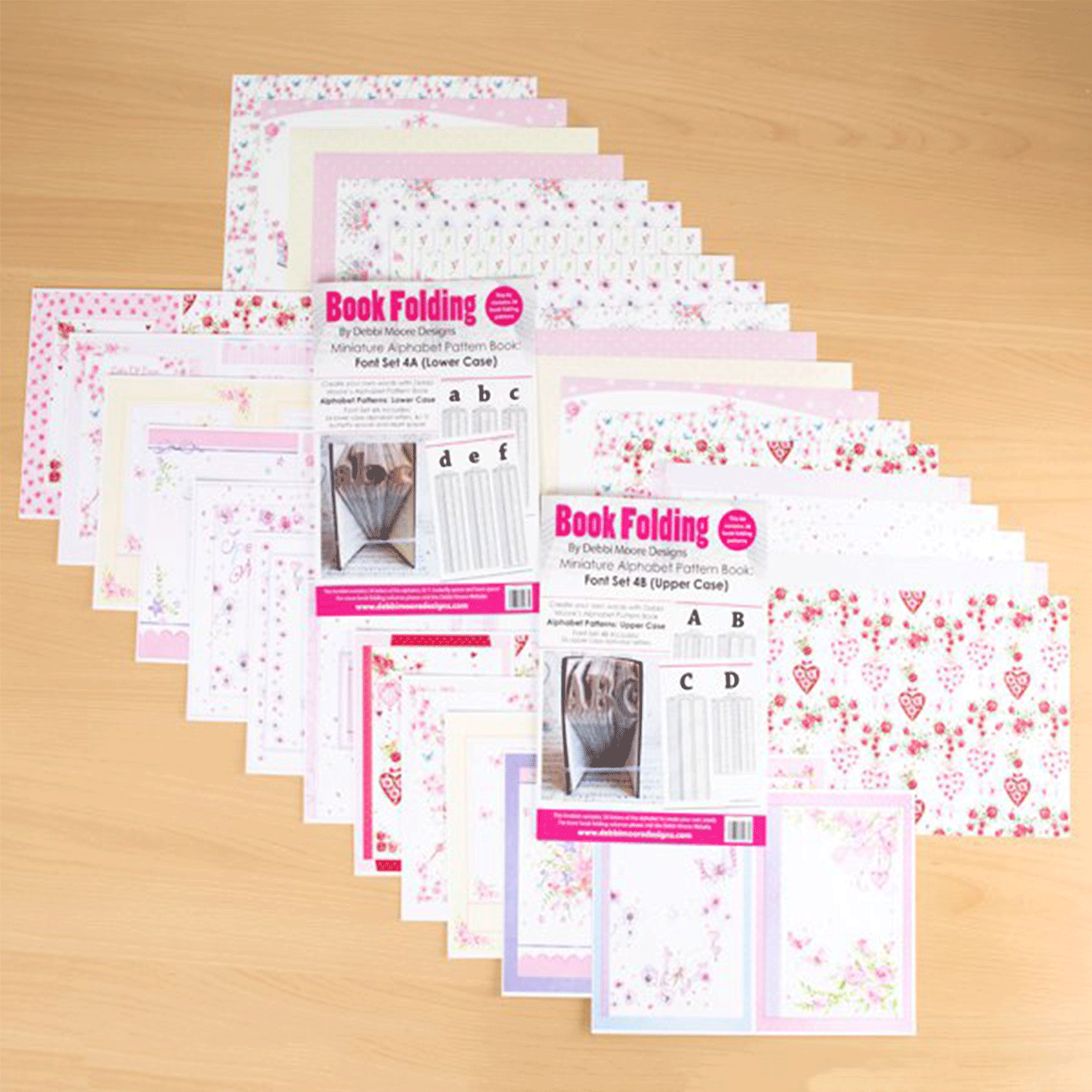 This miniature collection is a must for any Book Folding fans who like to create craft projects for all your friends and family. Create your own words with these easy to follow Book Folding Patterns!
Plus you can customise your book folds with these wonderfully styled Backing Papers and Book Toppers. With 20 backing papers and 24 A5 book toppers in varying bright and pastel themed designs, you can rest assured you will have a broad range of tastes and occasions catered for. Backing papers can also be used for card making, decoupage etc. 
Miniature Alphabet Pattern Books and Book Topper Kit
26 alphabet patterns in Upper Case
26 alphabet patterns in Lower Case 
6 symbols & ! - '?. 
Butterfly Spacer and Heart Spacer
Instructions

20 x Sheets of Backing Papers (A4 - 150gsm)

12 x Sheets of Book Toppers (A5 - 250gsm - 2 Designs on Each Sheet)
A tutorial on how to book fold is also included!
Code:
DMBFP018, DMBFP019, DMBFTK002