Nativity Christmas Cardmaking Digital Download Kit
Nativity Christmas Cardmaking Digital Download Kit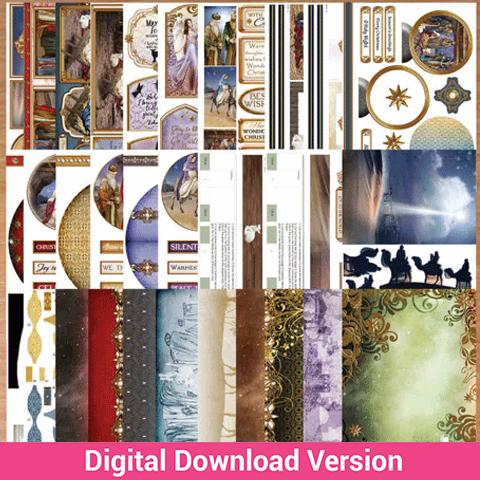 Create a beautiful selection of Christmas cards with this Nativity Cardmaking Kit from Debbi Moore, including 34 crafting sheets To create a whole array of fabulous cards including dimesional cards such as side scene cards, aperture card, rocker card and shaker card.
Brought to you from Debbi Moore, this Nativity Cardmaking Kit includes all the elements you need to create a minimum of 40 cards using Nativity designs.
This kit has been designed to work individually or in conjunction with the other items in the collection.
This fabulous download enables you to create Nativity themed cards year on year.