Rock & Roll Inspirational Papercrafting Collection CD ROM/USB
Rock & Roll Inspirational Papercrafting Collection CD ROM/USB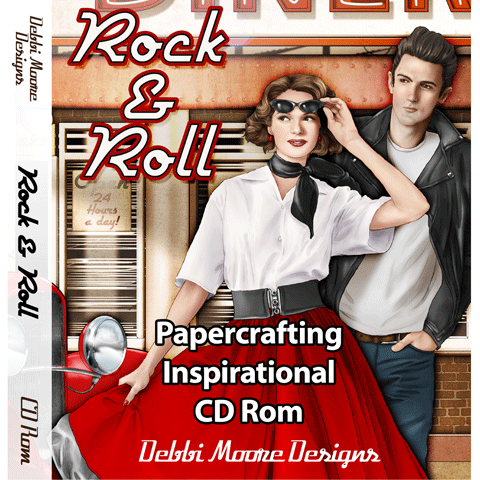 This easy to use Collection contains over 1100 different elements for you to print out over and over again.  The Rock & Roll Papercrafting Inspirational Collection contains design sheets, backing papers, decoupage, pyramid magic, tags, toppers and sentiments, character sheets, inserts, quickcards, embellishments and scenes.  There are also Videos for you to craft along with Debbi.  She will show you how to use these beautiful iconic images and create craft projects making it perfect for beignners and advanced crafters alike.
Take yourself back to the 50s and let your imagination be inspired by the beautiful hand drawn imagery on this Collection. 
Why not invest in the Rock & Roll Gifts & Boxes and make your gift match the card?
Minimum System Requirements:
Windows XP or later
Mac Compatible
512mb RAM