Summer Delights Compendium USB Key
Summer Delights Compendium USB Key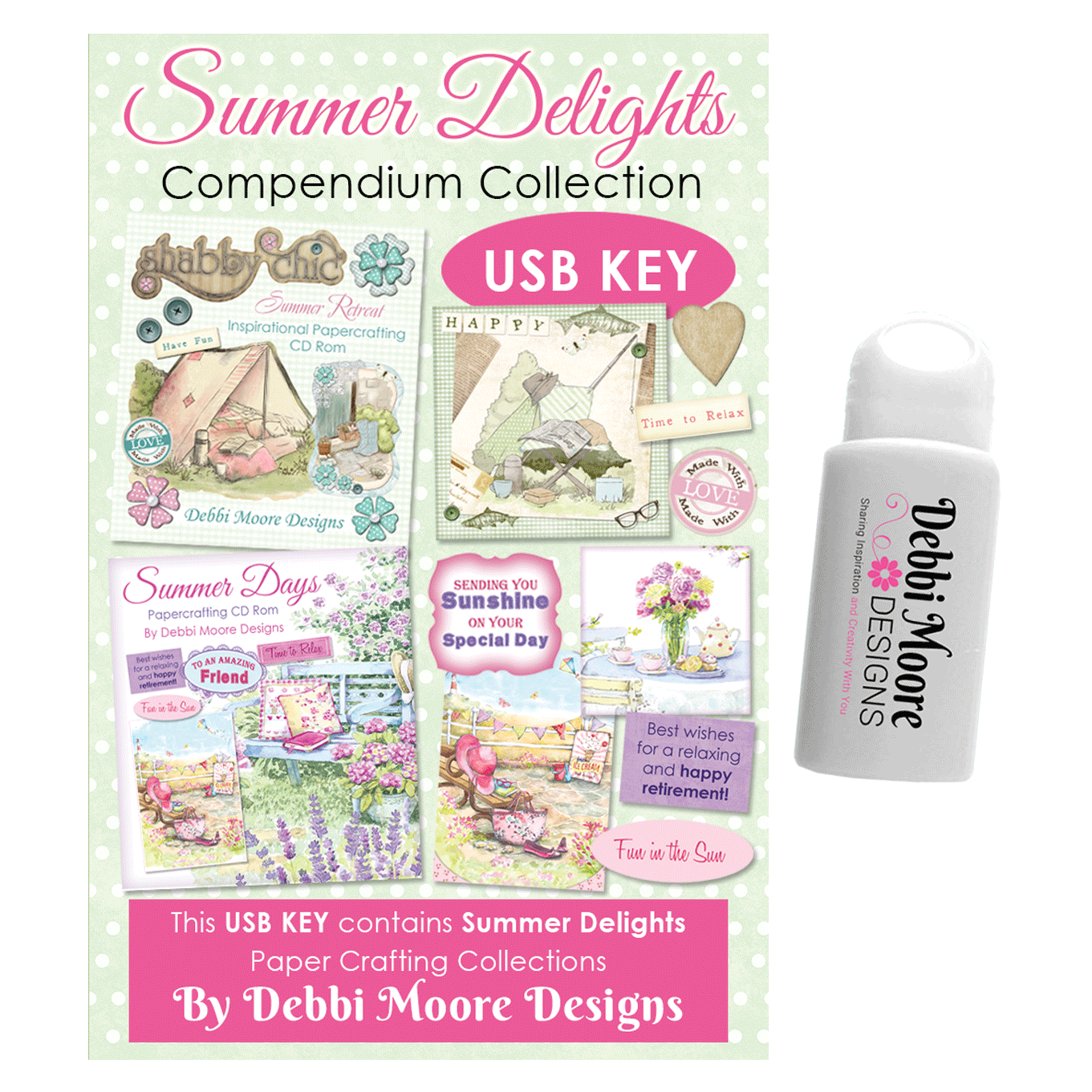 This easy to use USB features an exciting selection of artwork from our Summer Collections.

The USB contains over 1934 printable elements. Great fun for greetings cards and gives a new dimension to your crafting projects that can be enjoyed by beginners or advanced crafters.

Containing an assortment of sheets, backing papers, bows, sentiments, embellishments, projects and much, much more.
Contents:
Debbi Moore Summer Delights Compendium USB Key

Shabby Chic Summer Retreat
43 – design sheets
15 – backing papers
18 – boxes
21 – matt papers
10 – mini bags
8 – tags/topper sheets
21 – inserts
21 – quick cards
7 – sentiment sheets
18 – envelopes
16 – embellishment sheets
15 – pyramid magic sheets
3 – video projects
Over 800 printable elements
Summer Days Collection
Design Sheets: (102 elements)
Papers: (36 elements)
Toppers and Tags: (241 elements)
Embellishments: (98 elements)
Sentiments: (525 elements)
Inserts: 10/12/12
Envelopes: 10/12/12
Mini Bags: (50 elements)
Mini Pillow Boxes: (14 elements)
Total: 1134 elements
Total elements = 1934