Verses and Inserts Collection CD ROM/USB
Verses and Inserts Collection CD ROM/USB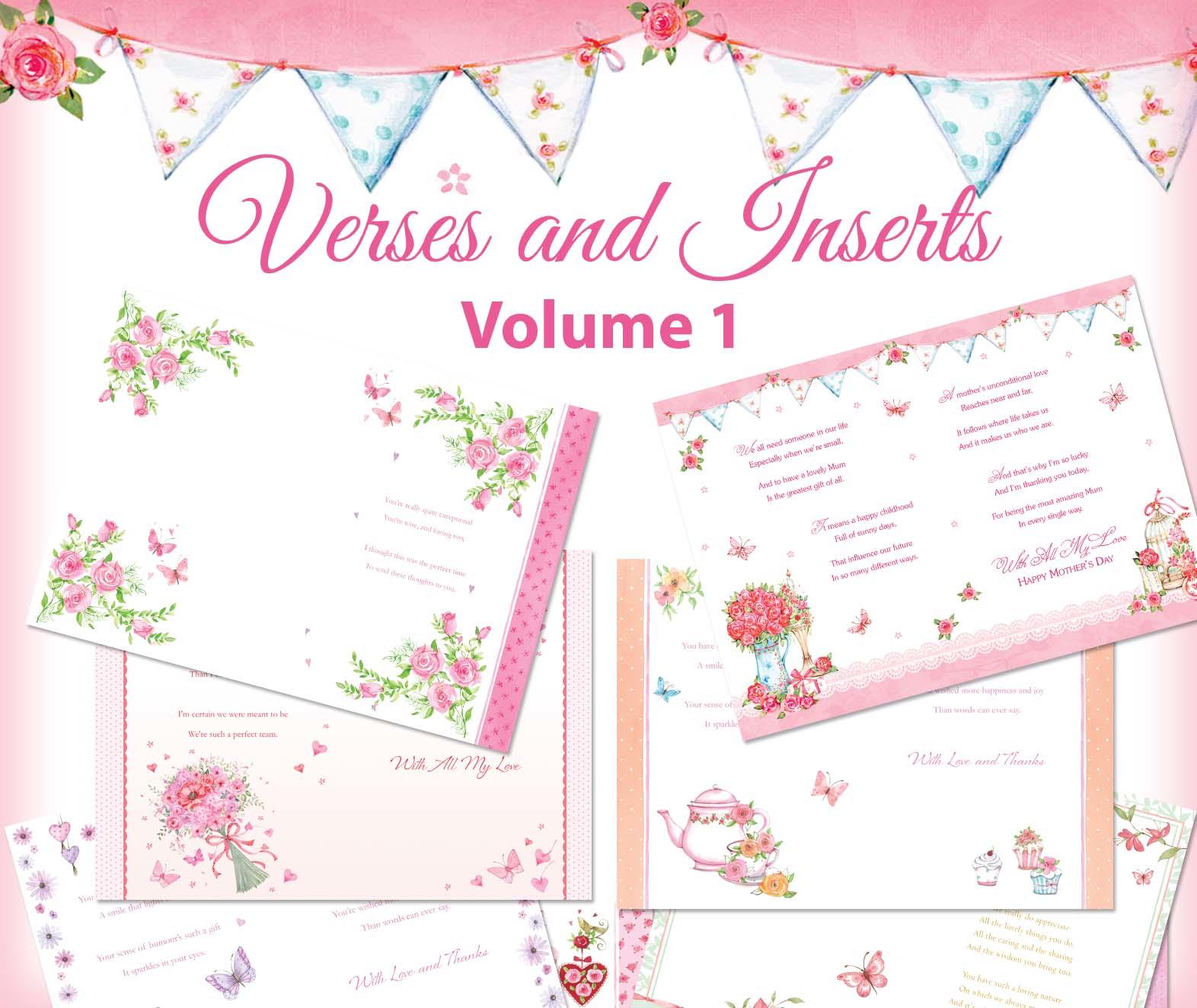 The collections cover an assortment of sheets inserts that have verses on.  There is also a section of blank inserts that you can input your own text.
The Collection contains over 100 printable elements.
Great fun for greetings cards & gives a new dimension to your crafting projects that can be enjoyed by beginners or advanced crafters.
Minimum System Requirements for Collection: 
PC running Windows XP/Vista/Windows 7/8/10
Mac or Linux
Adobe Acrobat Reader 10