Craft Day Saturday 20th August 2022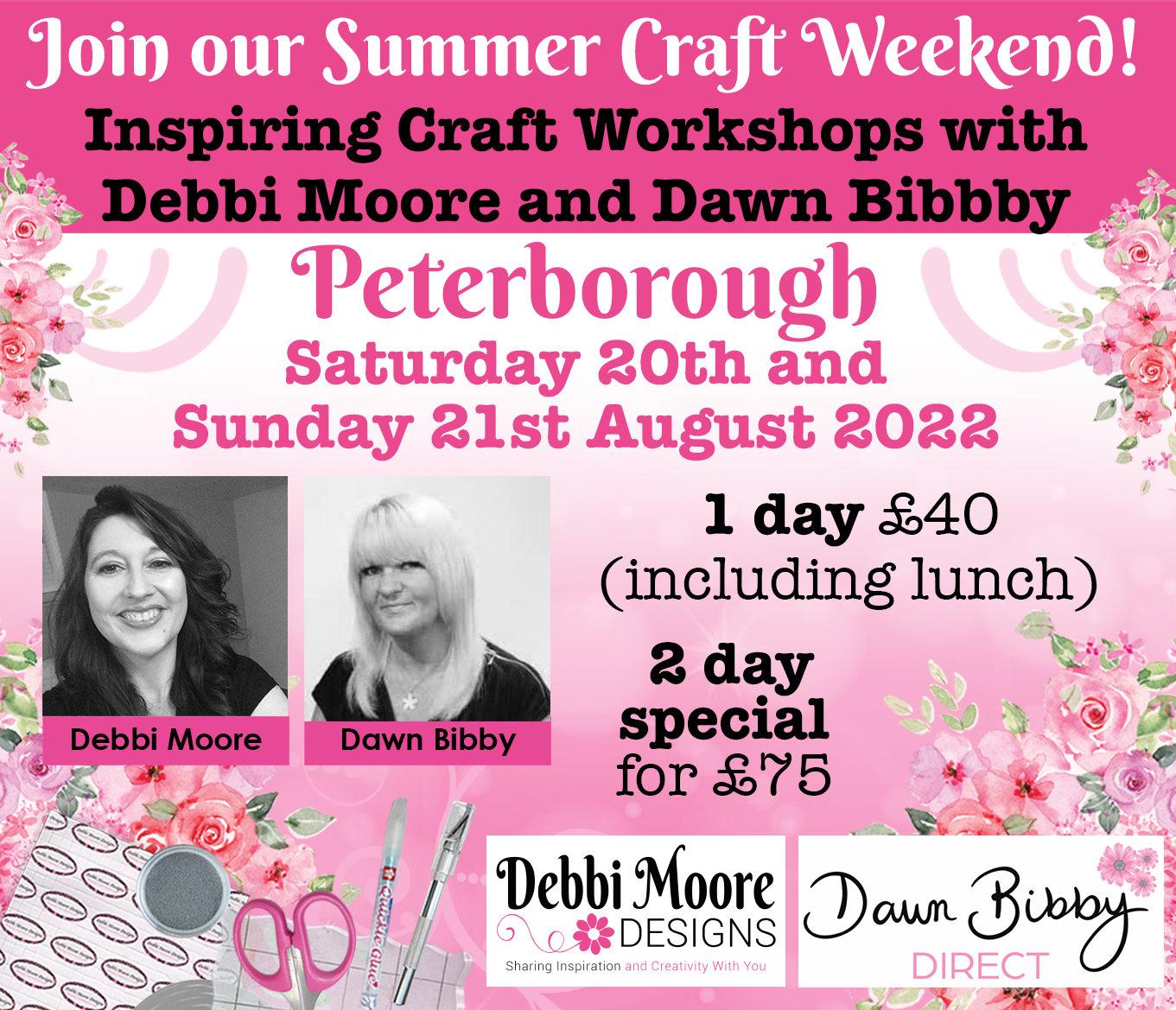 We are super excited to be bringing you our first joint craft workshop event.  
Dawn Bibby and Debbi Moore are putting together a fantastic Summer Weekend full of fabulous fun!
On Saturday 20th August we will be holding a Craft Day in Peterborough. The day will be jam packed full of crafting fun, from learning new craft techniques to meeting up with like minded people.  
All materials and equipment are provided as well as a light lunch.
Join in the creativity and book your place today! Places are limited.
Time: 10.00am to 5.00pm
Location: 
Dawn Bibby Designs, 118 Culley Court, Orton Southgate, Peterborough, PE2 6WA
Availability:
Out Of Stock