Book Folding Pattern Book 13 Cut and Fold
Book Folding Pattern Book 13 Cut and Fold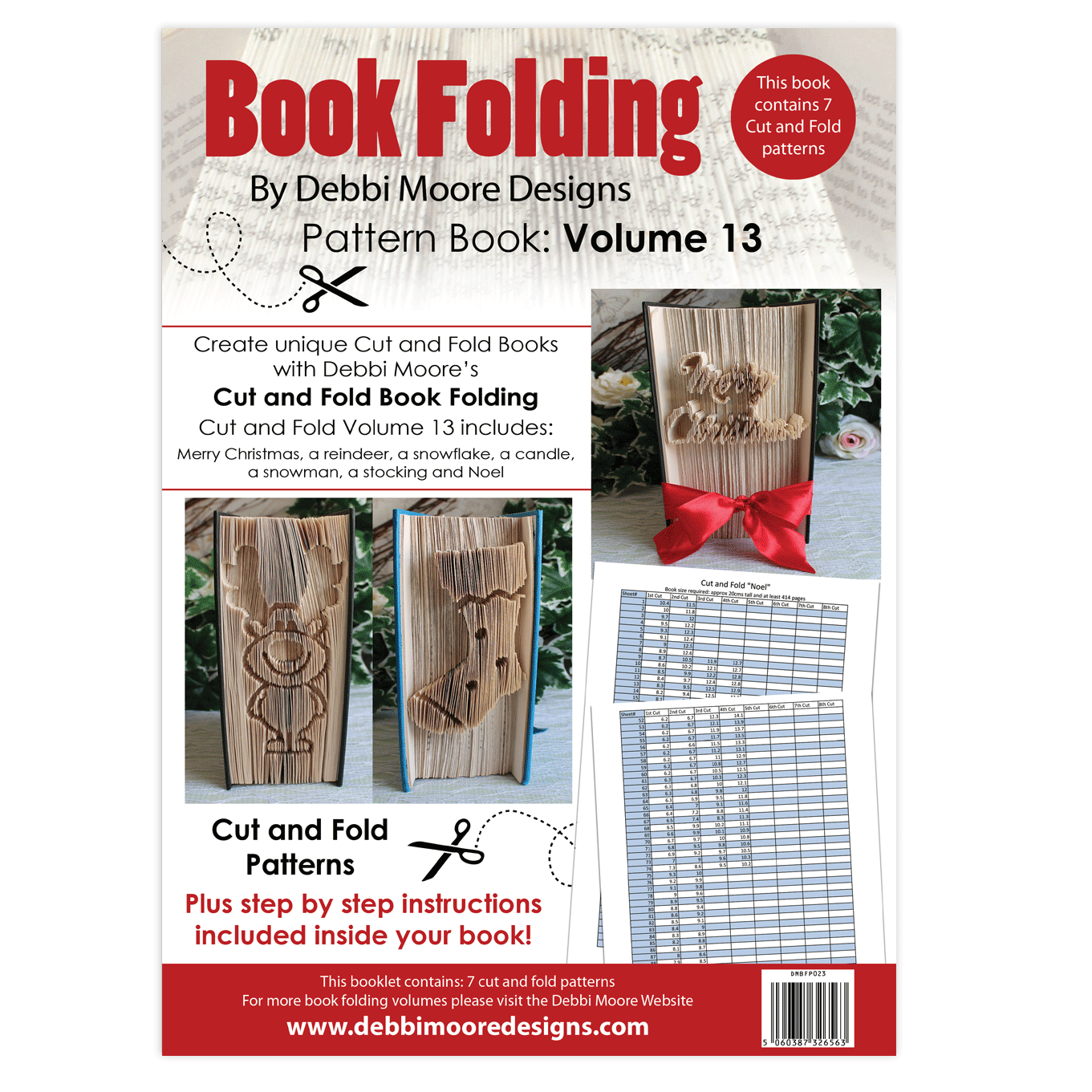 Volume 13 Includes: Merry Christmas, a Reindeer, a Snowflake, a Candle, a Snowman, a Stocking and Noel.
Welcome to the 13th volume of our Book Folding Pattern Book collections. At Debbi Moore Designs we are always looking for ways to bring inspiration to you and with this technique anyone can have a go! Not only is this technique easy to do, but it is also a great way of re-using old books and giving them a new lease of life!
Within the pattern book you will find 7 different Cut and Fold patterns that cover a variety of words and even shapes. Once you have followed your pattern can then decorate the book or even just leave it as it is.
To make these fabulous creations all you need is a book, a pencil, a ruler and some scissors! Create unique gifts or decorations for the home with Debbi Moores Book Folding Patterns