Bringing Inspiration to You Issue 47 Digital Download FB2365
Bringing Inspiration to You Issue 47 Digital Download FB2365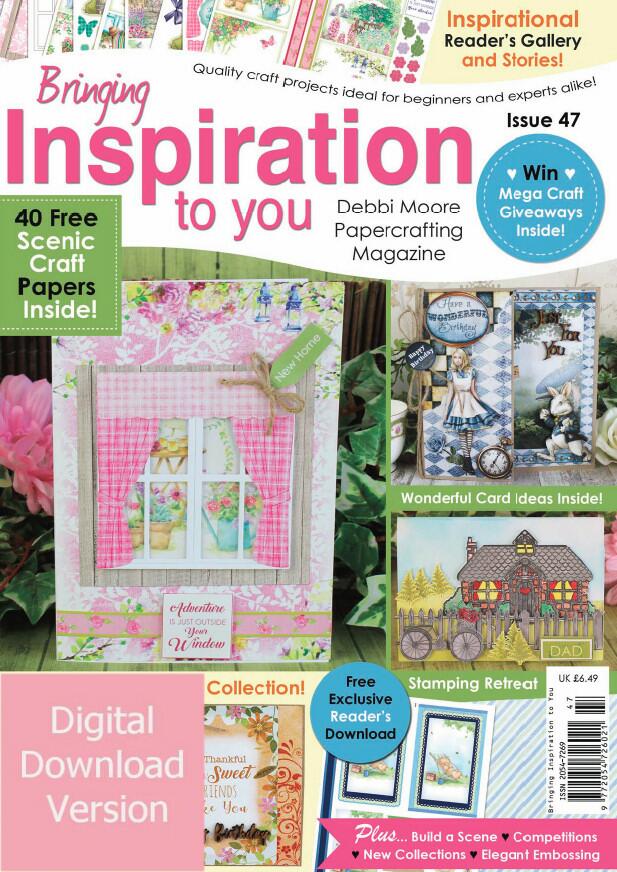 This issue not only comes with 40 fantastic spring themed craft papers but also a  full free craft collection download...
Bringing Inspiration To You Issue 47 includes: 40 free stunning pull out spring craft papers!
Plus A Full Free Life Quotes Craft Collection Download, Competitions, Inspirational Project ideas, an exclusive free Life Quotes themed craft download and much more!
PLEASE NOTE: this is a digital download only. As this magazine originally was released in 2019, some offers may not be available including the subscription prices.
Your order will contain two download links - one for the magazine and one for the free Life Quotes collection.