Bringing Inspiration to You Issue 50 Digital Download
Bringing Inspiration to You Issue 50 Digital Download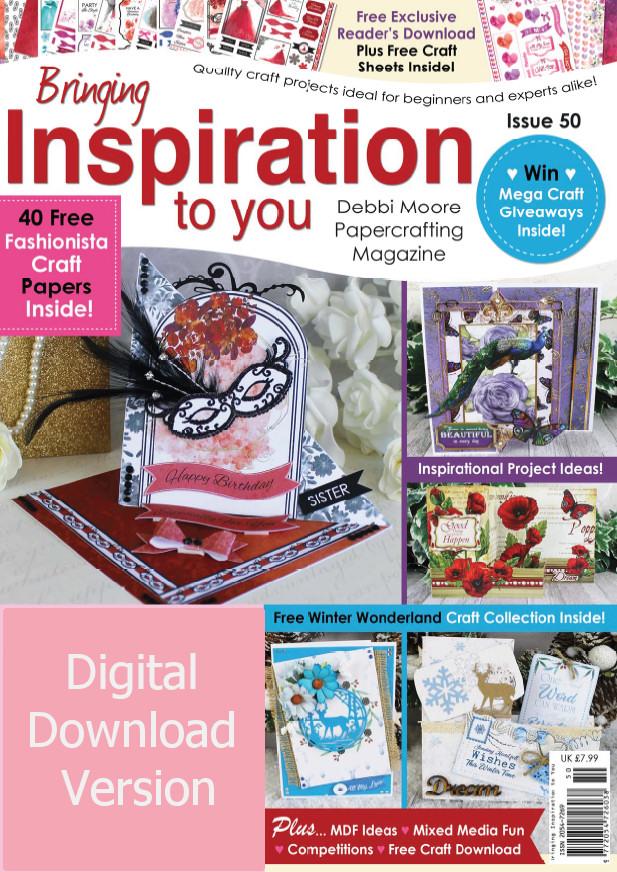 This issue not only comes with 40 fantastic fashion themed craft papers but also a  full free craft collection download...
Bringing Inspiration To You Issue 50 includes: 40 free stunning pull out Fashionista craft papers covering a variety of themes from Party to Fashion!
Plus A Full Free Winter Wonderland Craft Collection Download, Competitions, Inspirational Project ideas, an exclusive free love themed craft download and much more!
PLEASE NOTE: this is a digital download only - the dies do not come with it. As this magazine originally was released in December 2019, some offers may not be available including the subscription prices.